Japanese Ver here
6DJ8(ECC88) mini pre amplifier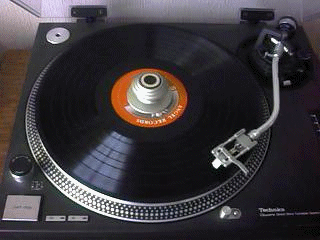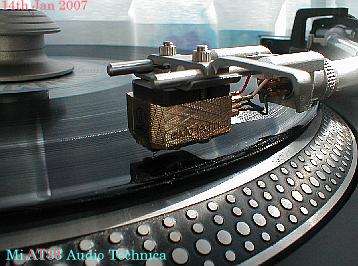 Audio Technica AT-33 E with SL-1200M2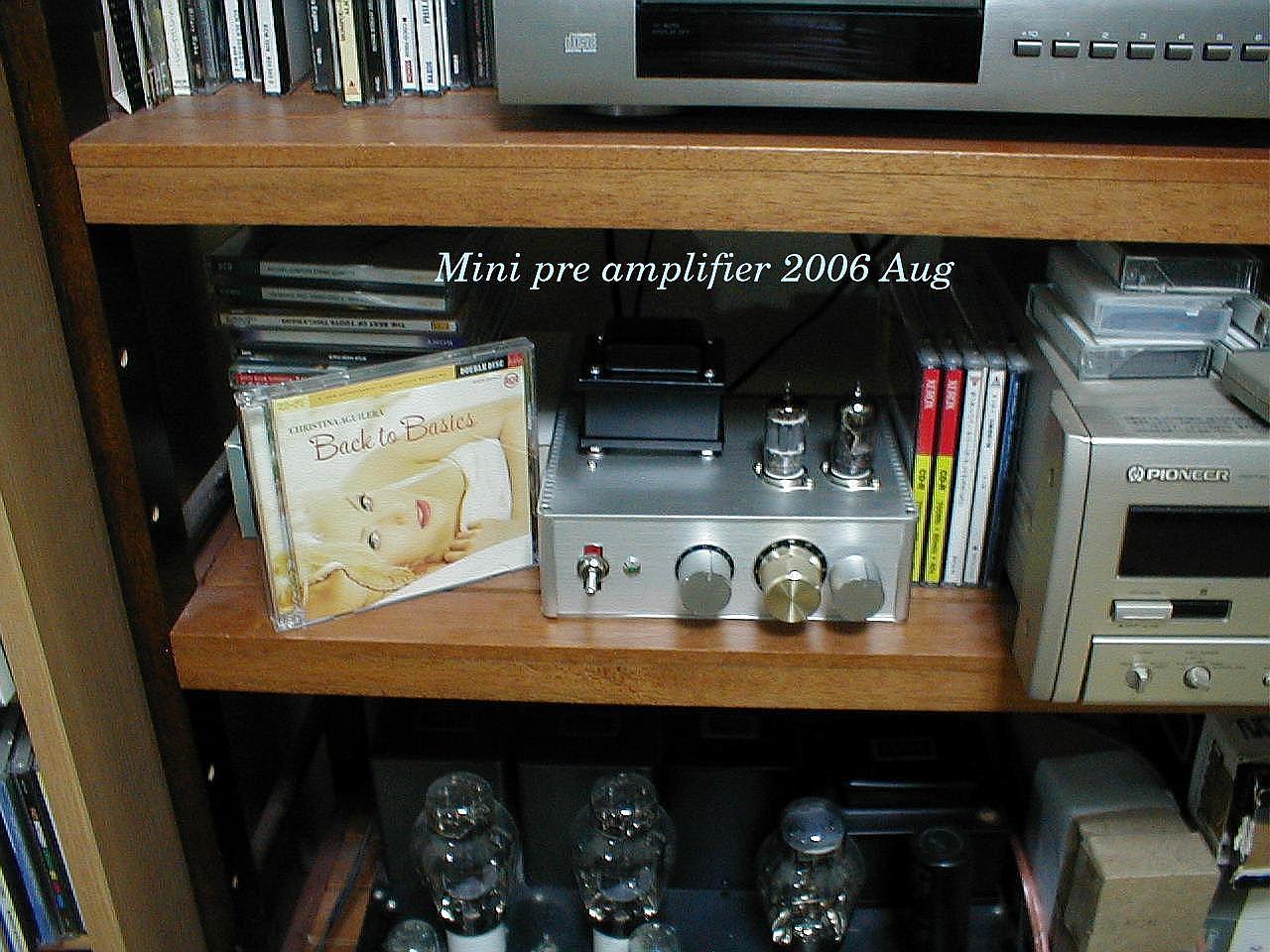 circuit diagram here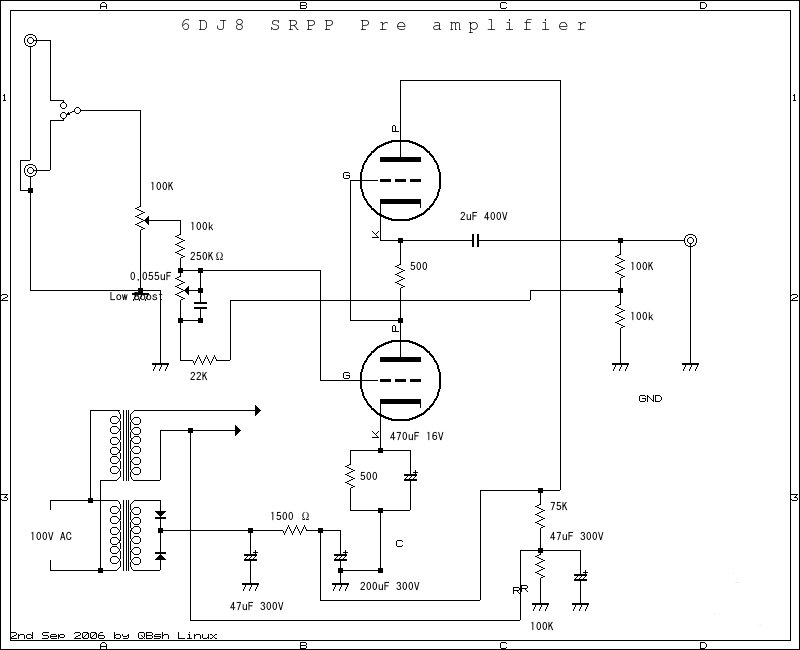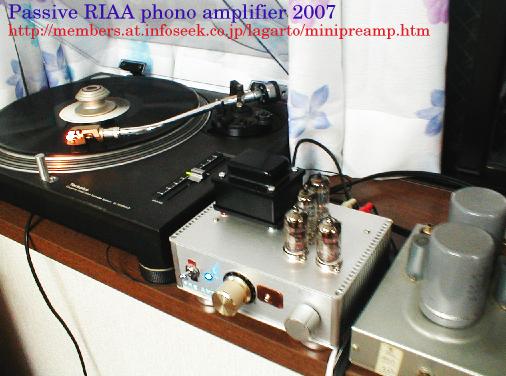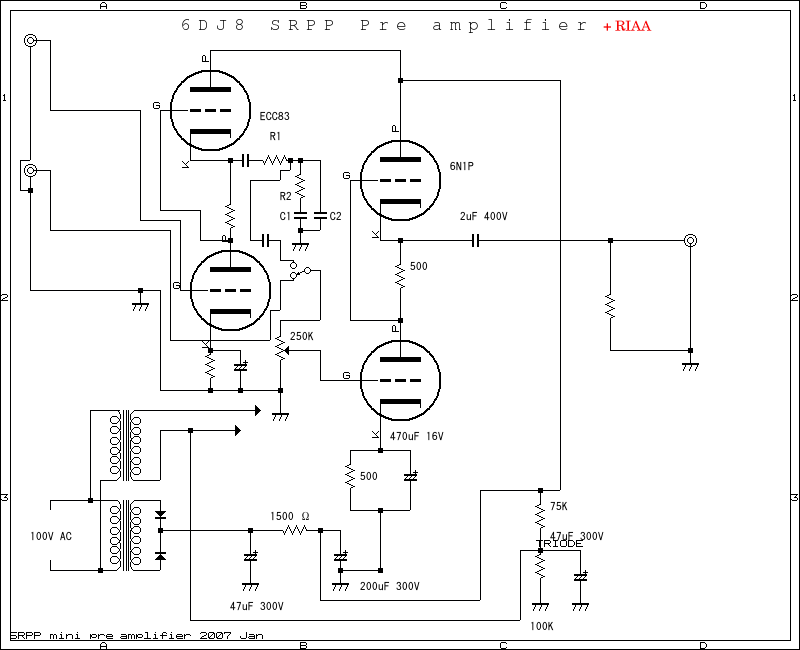 mini pre amplifier with RIAA. please calculate correct "turn over" and "roll off" frequency with R1,R2,C1 and C2. R1=9XR2 , turn over is 3180us roll off is 75us so T= CR easy to calculate. and easy to caluculate with f= 1/2x3.14xCR.too.



ECC83 mini pre amplifier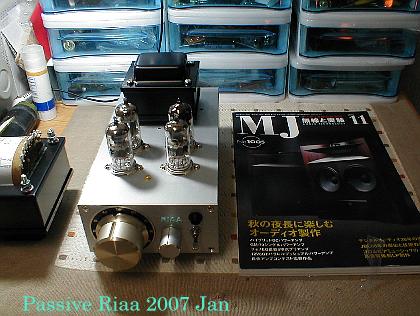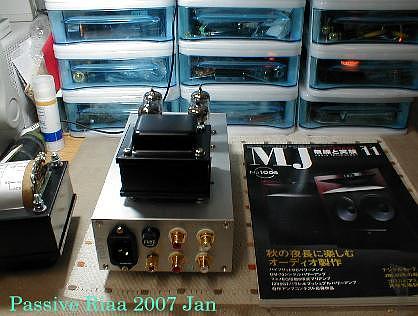 Pre Phono Amplifier has 3 position of curve for LP
0 dB out put ,same circuit without tone and line in.
"only Phono"



mini pre driver for 300B SE Amplifier
this pre mini amplifier has RIAA and tone control for CD.
RIAA is passive RC filter without tone control.
built 7th Sep 2007 Sakura Chiba Japan.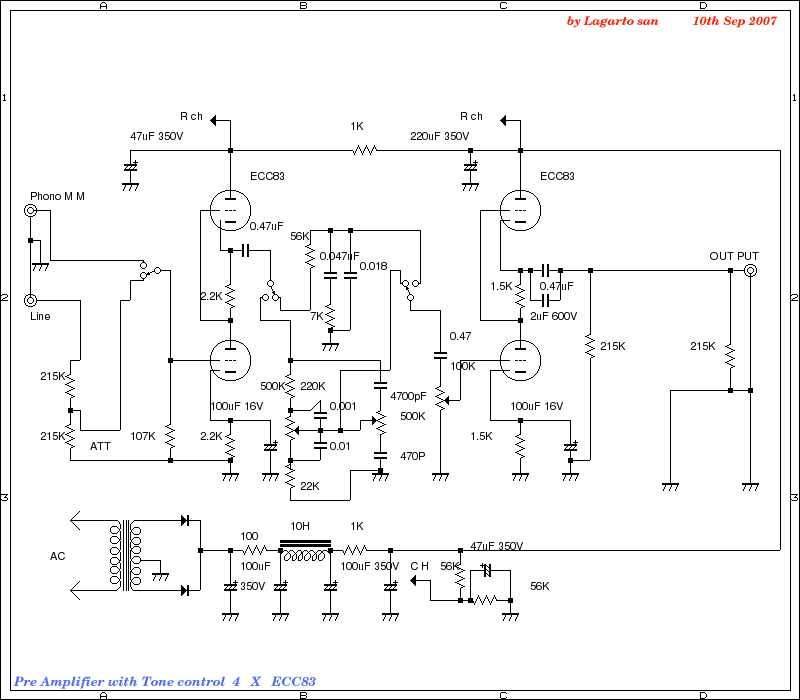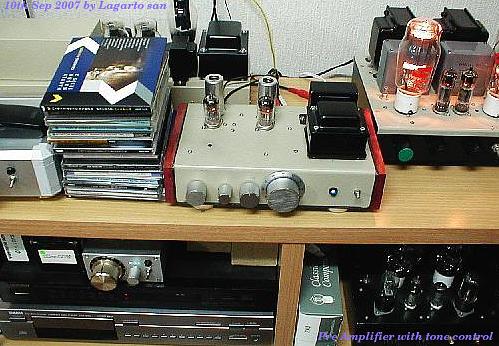 Mini pre amplifier
2 input
1: high impedancia 100 kohm for CD
2: RIAA MM LP Player,ECC83 X4 SRPP Pre sound made I think better than ECC88