300B Single Ended Amplifier by XE-20S(FC-20S)

Started 2nd Apr 2017
日本語



Takumi V2 This is chassis design drawn 3rd May 2017
XE-20S Wavac are almost USD $ 2000 dollars pair.ISO Transformer FC-20S are pair USD $ 600 dollars .so character are almost same
which do you like.3rd party is HO-808 and HX-20S.which one use depend on your mind.this time use PMC-264HC by Noguchi Transformer ver 100V.
Client said .need good Japanese 100V transformer because already he has 220V to 100V interchange transformer for 2 KW.very big transformer.
schmatic diagram show next.also said EF86 is very difficult to get good one his country.so replaced first stage of valve. ECC82 in parallel.
this valve can get anywhere in his country and many maker(MFG)are making. just same circuit of 2A3 Kayra SET.

Schematic Diagram is here ,, EF86 is very difficult to get country side so choose ECC82 in parallel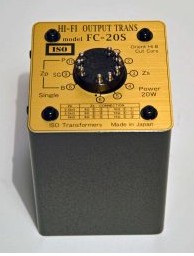 in English
I recommend to use ISO Transformer(they are ex Staff of ISO Tango )
XE20S with 300B 100V version ,Client said does not matter with input voltage 100V AC
Japanese Use power transformer is 100V AC and good termination and low cost.if one's would like to use these kind of 100V Transformer add 220V --to--100V transformer
interchange transformer can be make by your local transformer shop.they make these kind of transformer low cost ,,may be....if use these kind of transformer your country
Voltages price is add USD $ 200,in general 300B power transformer made in japan is USD $400 dollars,only one of power transformer price.

since 2nd Apr 2017 last up date 22nd July 2017
Single Ended Amplifier D.I.Y edited by BlueFish
How to build up Amplifier Single Ended Amplifier 2016