GoingHome
JapanedeVer here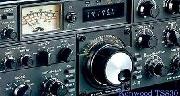 How to build up SSB Bander for 15m/40m

This counter started 10th June 2012


This part is only introduce about Radio,Ham,communicaion etc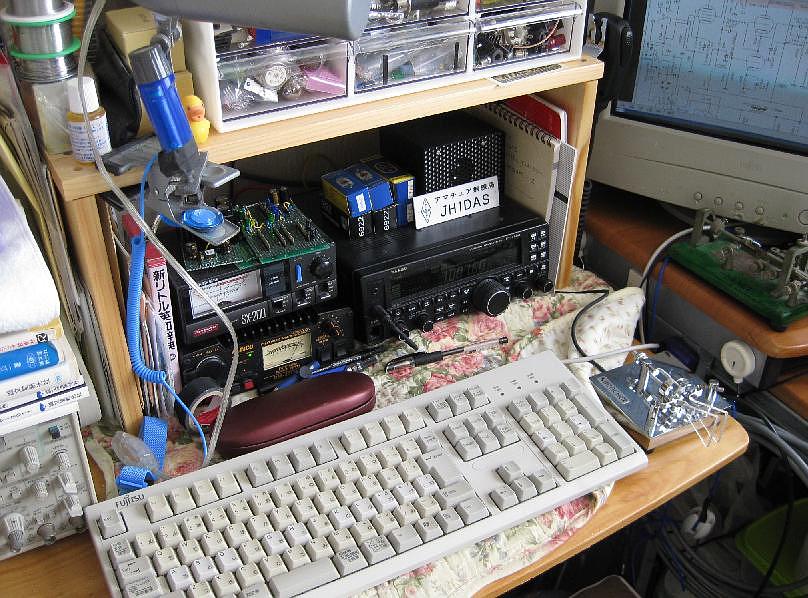 FT 450D for Ham Raido in Japan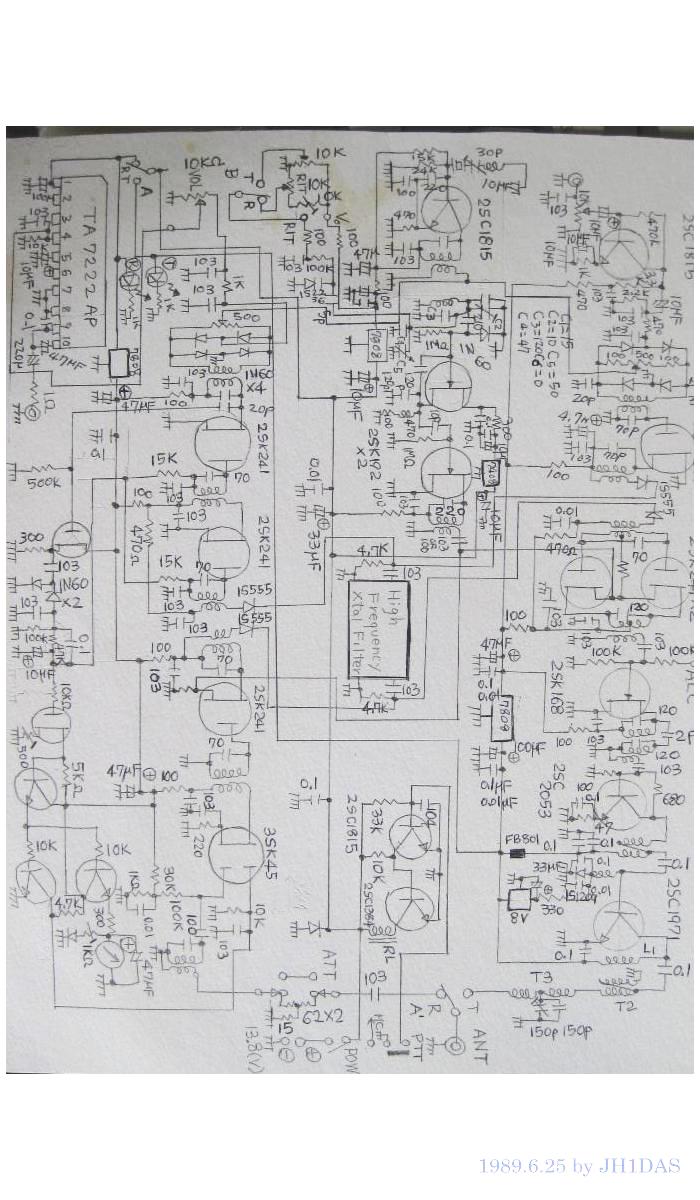 SSB Bander D.I.Y just circuit diagram only 8W pep W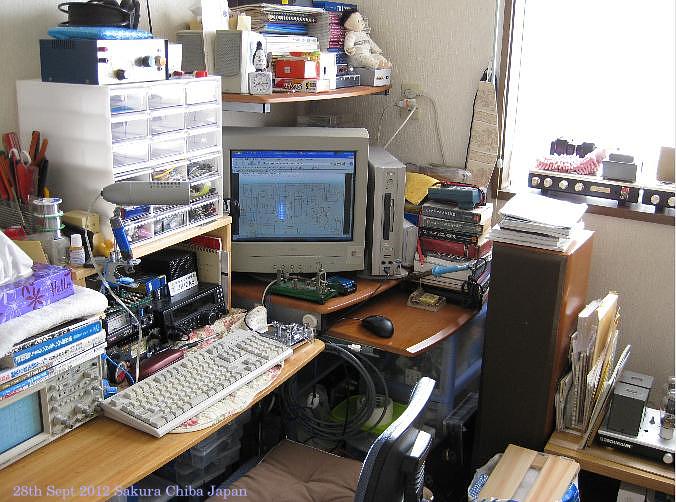 Ham and Audio
Just start again Ham Radio oparator as JH1DAS ,I do not hold this license so necesary to
send form to minstory of radio telecommunication in Japan as Call Sign is JH1DAS.
I hold 1st class Ham Radio license in Japan.ex JH1DAS and ex WB4ACI, WB4ACI/CE3 long time
ago where in Chile.ex member of CE3AA Radio Club of Chile(1981-1985).
on 10th July I got JH1DAS call sign again.
You can see green keyer(Biproprex bug key) is, 37 years ago David(WB4EGE Extra Class) gave me when
I had been in Jacksonville Fla as I was WB4ACI.still bug key is good condition.
thank you David.

Gear: FT-450D and ATAS-120A (Screw Driver Antenna 15m high of window)
Vibroplex Bug Key and Bencher manupilator.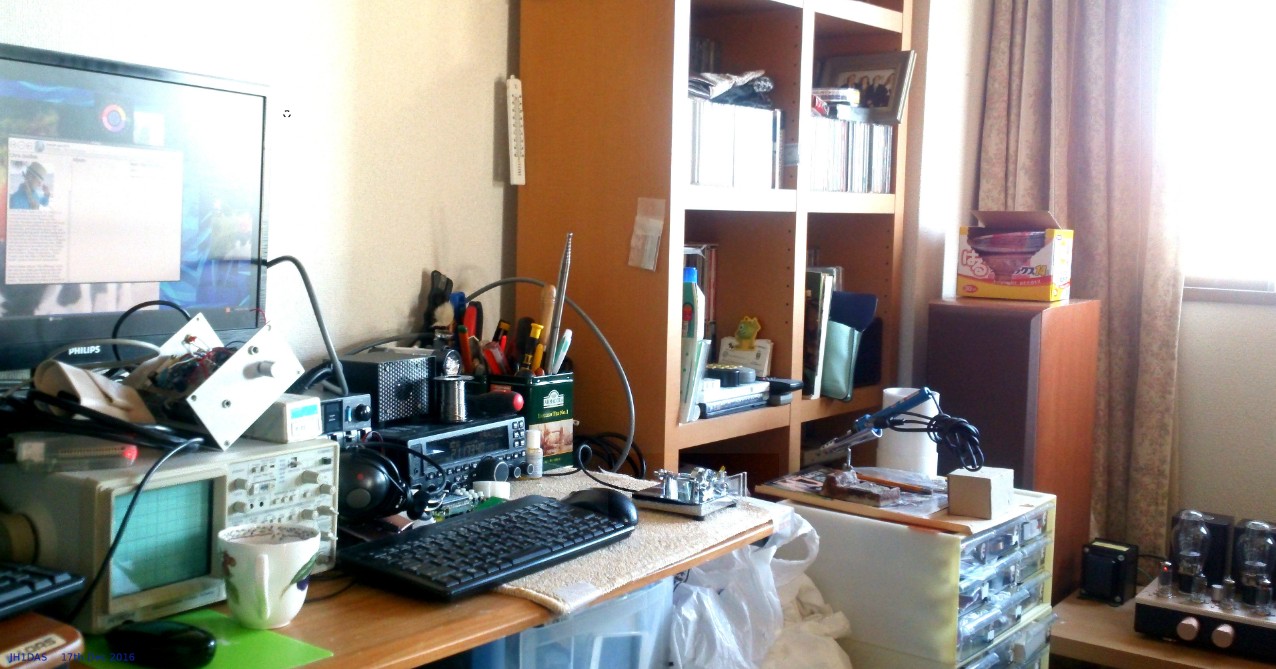 Still going on CW de JH1DAS
link for Ham Radio builderfrom K3UH
WWW.QRZ.COM QRZ ? Dot Com
WWW.QRZCQ.COM QRZ ? CQ Dot Com
---

You can watch TV and Cine for Free
---
WEBSDR Introduce
WEBSDR very famous for watch by PC for Ham、even your Smartphone has JAVA can works and many country made up these kind of Site.
WEBSDR ORG <-----please access WEBSDR site.


WEB SDR Site



Just show picture watching Ham Radio by Any PC
very much util site for knows about ham and can watch any where in your country .if your ham station is strong like KW ,you can hear from PC
because this is real time .even if do you have Smartphone like Android you can use by GLSDR can watch Ham Radio .





GDSL by Android Cellerphone with fladance mp4 player These Site are real RX for Ham Band world wide ,just try !!!!to watch and please see Japanese versionmore
informations. '73 de JH1 DAS from Sakura Chiba Japan




This Site is a part of Single Ended Amplifier D.I.Y
since 1st May 2012 last update 25th Mar 2017