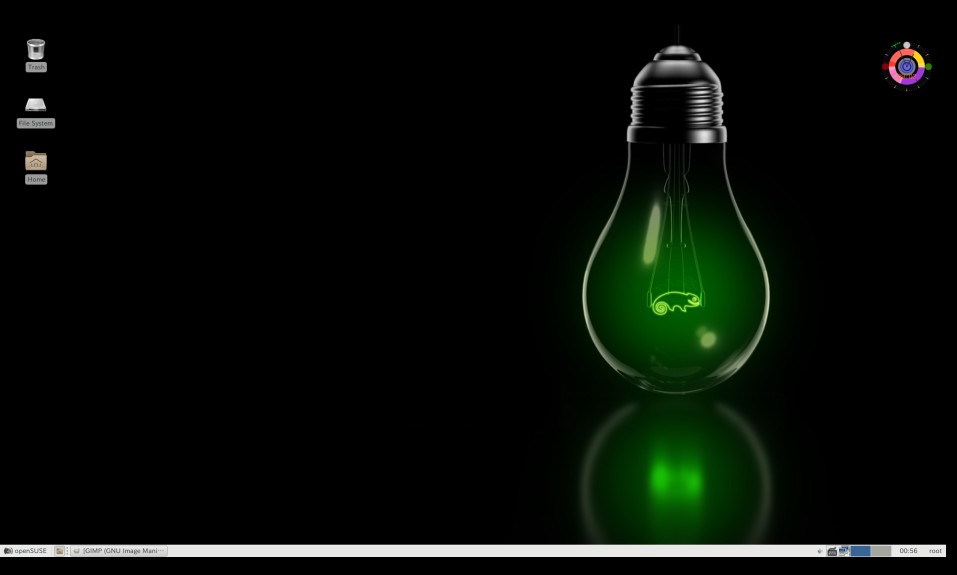 Raspberry Pi 3 is x11 64 bit Machine as you know ..Open SUSE on 8th Feb 2017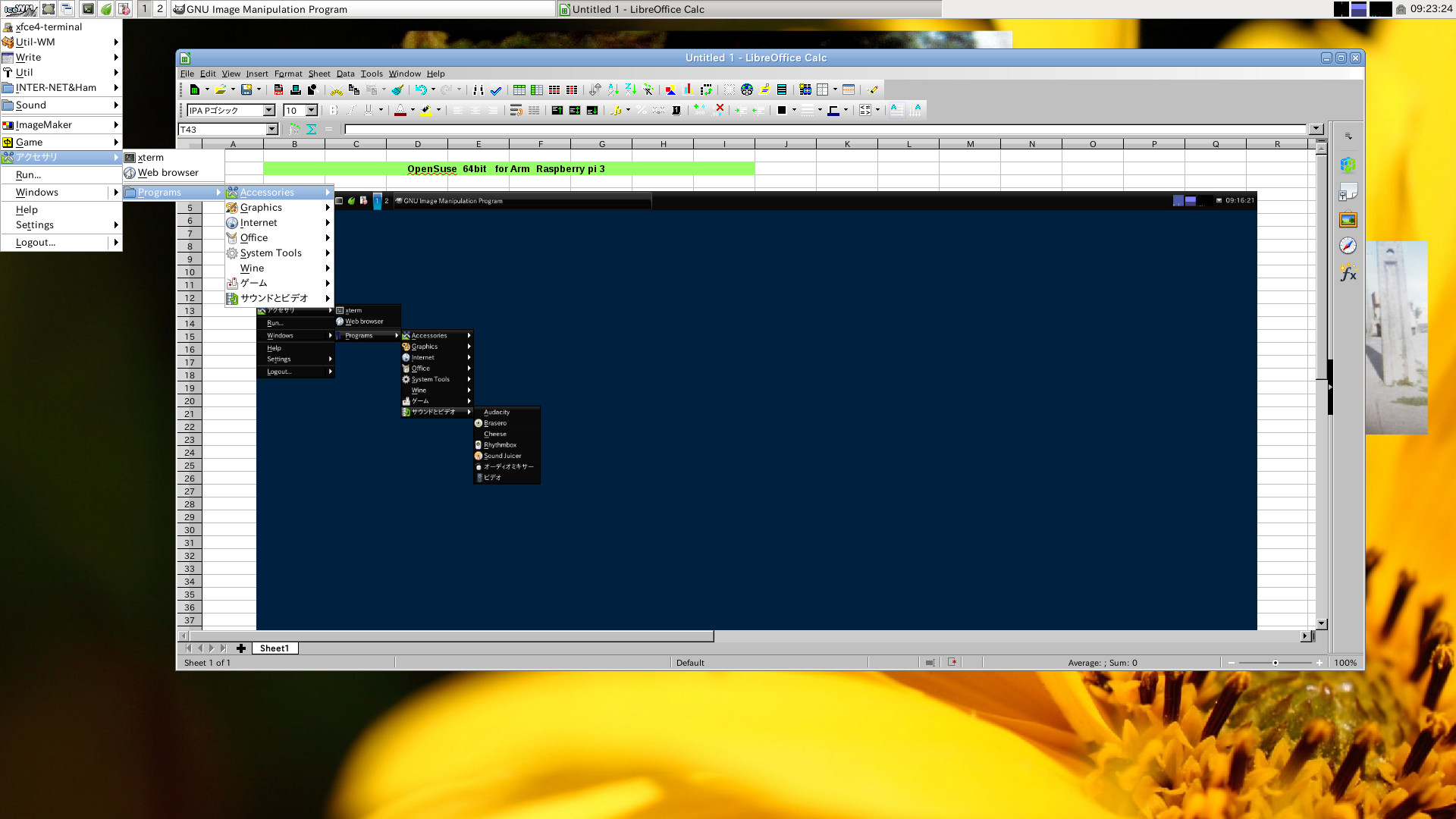 64 bit Arm OS OpenSuse under ICEWM on 10th Feb 2017 using 64 G Byte microSD
Just any kind of OpenSuse Arm 64 are not useble for WorkStation because kind of archive of Server.nothing to do.
even can not login user.and repository is old so can not install applications for general Linux such as Fedora and Ubuntu.
these are kind of Arch64 Linux.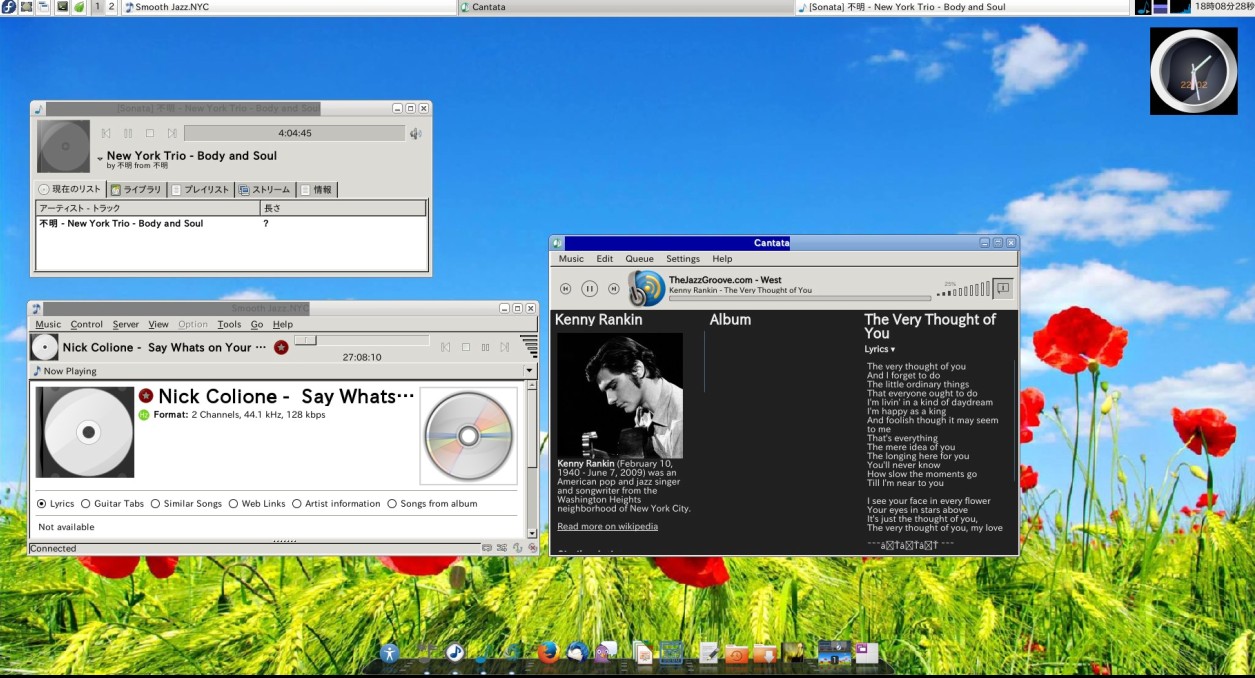 Volumio x3 are working as Music server and Monitor is RPi3
This is one mention from Internet ."Arm processor major supported by Intel and Texsas Instrument as you know ?...."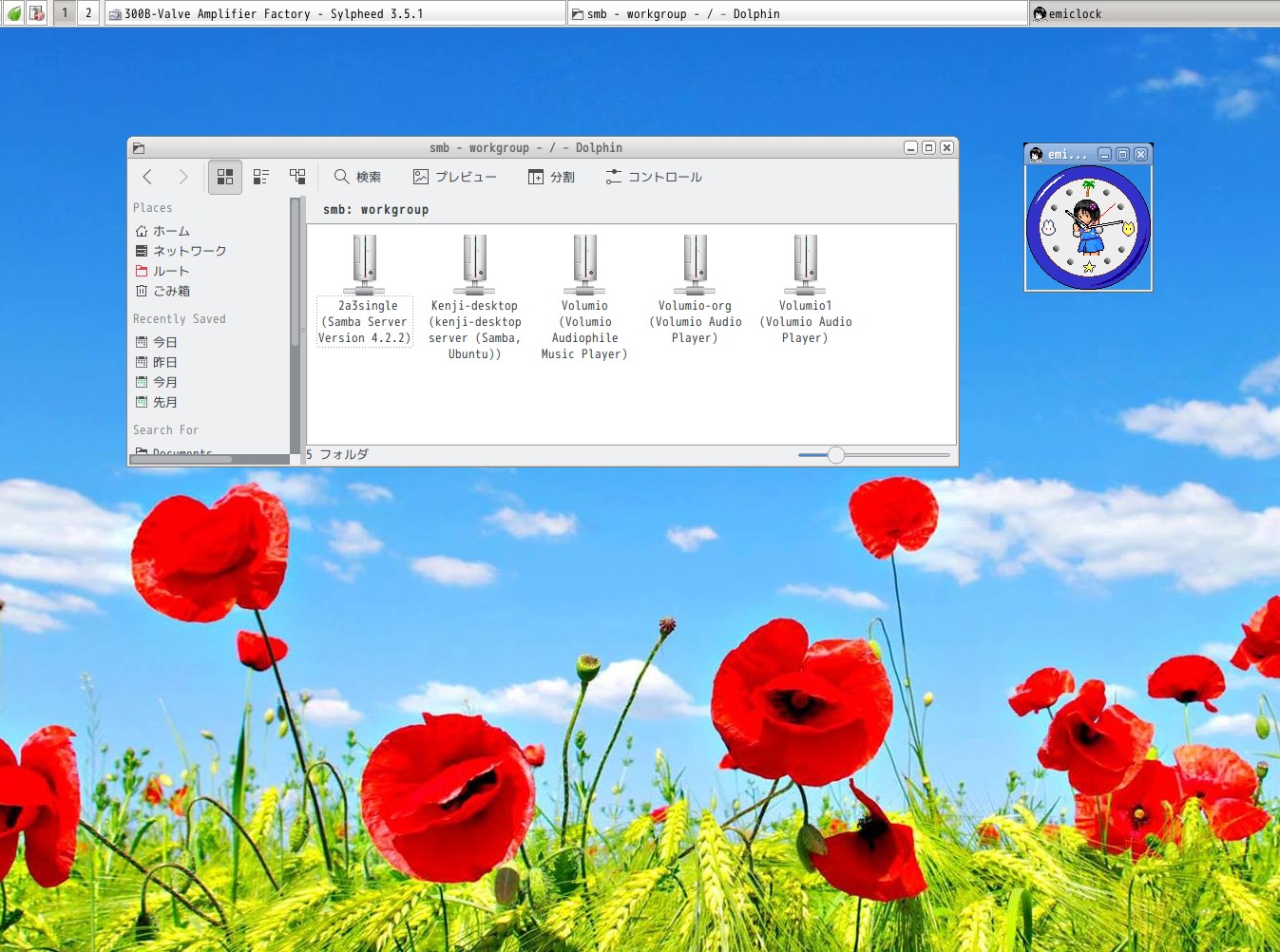 At my room ,network 4 raspberry pi for Audio,3 for Volumio and Ubuntu pi3 monitor, Work Station x86 64bit Vaio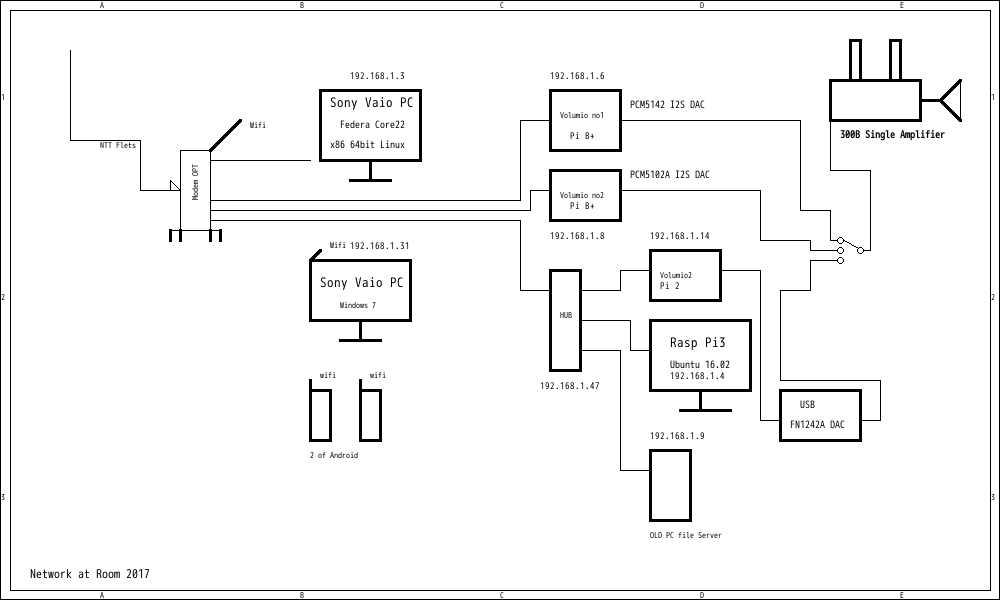 Network at my room on 2017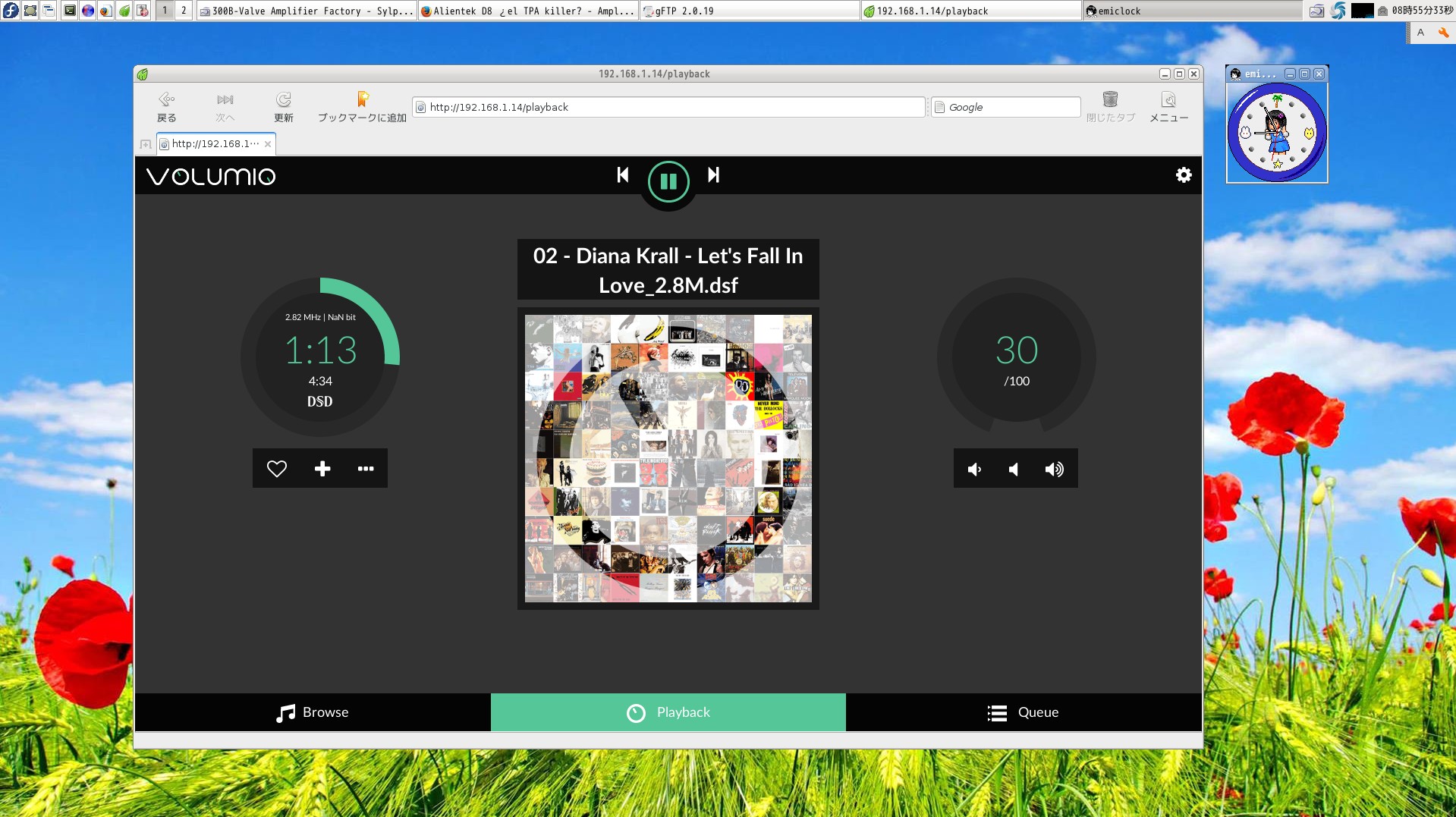 Volumio2 and RPi 2 + USB DDC + Home Made DAC FN1242A double DAC play DSF to DoP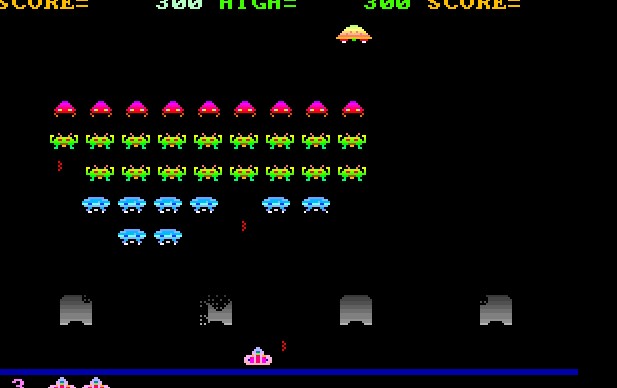 $ sudo apt-get install invader-clone Can play Invader much fun !!!
Very interesting build up Head phone amplifier by using Pi Zero -W . if I get Pi Zero -W as soon as possible if I have spare time.!!!
Start on 4th Mar 2017
300B Single Ended Amplifier for Raspberry pi I2S DAC Sound Test

Raspberry pi3 tip by Ubuntu,doing REC from DAT

Play DSF 2.8 Mhz by FN1242A DAC
Some one said ,Pi Zero can connect with only one of USB cable with PC(Windows,Mac,Linux etc)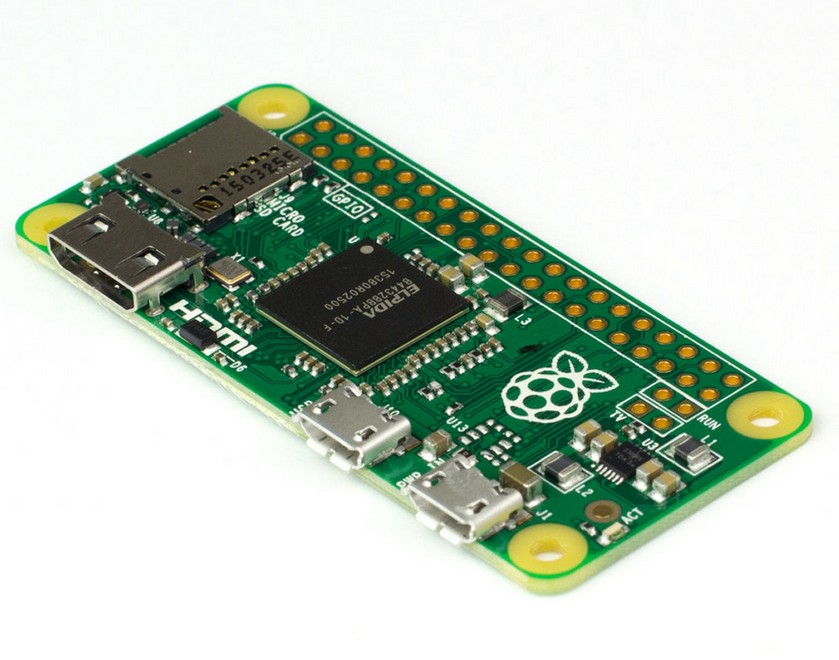 Pi Zero has only 2 micro USB and HDMI small port so I am thinking need HUB for USB ,Pi Zero W is add Bluethooth and Wifi but when can we get here,
Pi Zero can play and Operate by one of USB cable hook up with Your main PC like windows ,Mac and Linux please see next URL for instruction.
with out LAN connect Here and try to connect ssh and VNC etc.

Pi Zero ON the Pi2
"Raspberry foundation" will be make ? --------------Raspberry Pi3 -Zero-----------------------------------should be make Raspberry Pi3 -Zero Pi-Zero is not bad idea but must be produce one of product of Pi3 -Zero with LAN base because WIFI is not convenient to use so must with LAN port. and not automatically connect by Wifi under Linux.but Lan is just hook up wire ..then connect .kind of "Benkei no yoseatsume" is Pi-Zero.

BENKEI NO YOSEATUME is Raspberry Pi-Zero
kind of "person of soft ware" is always easy way to choose ..so why using Wifi..Wifi is slow than Metal Cable.I think who made Pi-Zero or Pi-Zero-W ? does not under stand electronics. only know about software..what do you think ? But Pi-Zero is very much good for "Personal Music player" by Hand Made. -------Raspberry Pi Zero is ArmV6 not ArmV7 -----and only can install old archive like Rasbian old.what's mean ? "scam" estafa ... "Must Be Use Arm 7 and same price of USD $ 5.

LAN/Wifi almost Raspberry Pi and Linux x86 64bit

Working for monitor of Music Server using RPi Zero

USB DAC and USB HUB , LAN Adapter Power from Smartphone power supply by Pi Zero

Pi-Zero Plays by USB DAC on 18th Apr 2017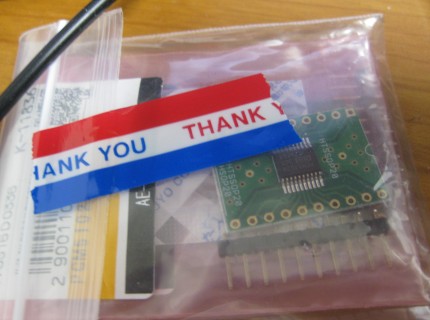 we can get USD $ 4 dollars DAC kit for RASP Pi Zero in Tokyo Akihabara-kit
Let's try to build up micro music server by Pi Zero

is not difficult build up one of micro music server,just need one of LAN Adopter,USB HUB, I2S DAC few of header.small PCB.
Not recommend to use Wifi because Wifi not fast than LAN metal cable.Pi-zero put together with small alminium case. just made before....with volumio2.show before.later I will inform here.please cut out plastic case of pi. be cause does not fit when using HDMI general connector.show just like photo.practically does not need monitor for Volumio2. but if has some kind of problem with under Linux function so need monitor for watch comand line of without X Linux.if has problem does not make solution of problem by ssh. just need Keyboard, mouse and monitor. I2C DAC is more stable but difficult get crystal so using I2S DAC.left justfi
much better.and any kind of DAC may use but problem is crysatal.if using this kind of DAC DIY can get good Music Server less than USD $50. by Pi Zero, how about ?

Show schematic diagram ,very simple

That'a all !!!

component are big so difficult mounted on small PCB but it's all right for DIYer
then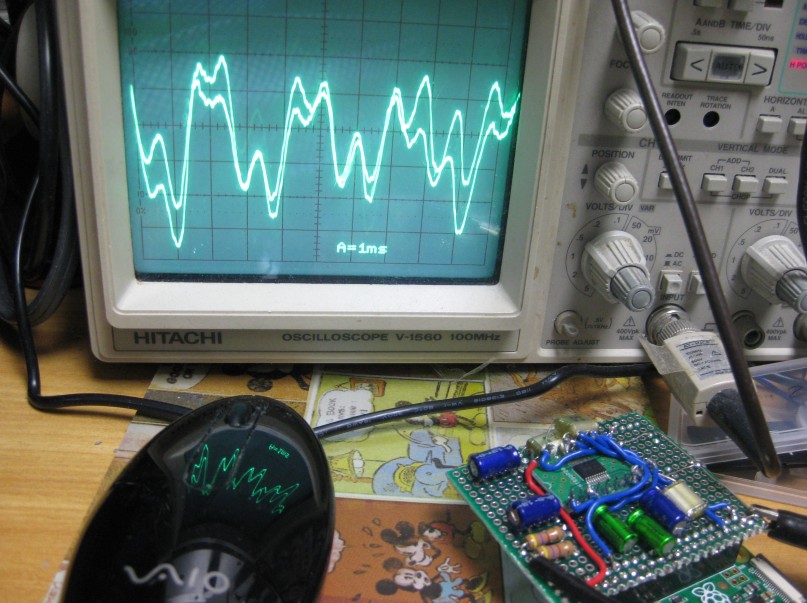 OUT PUT is OK from I2S DAC then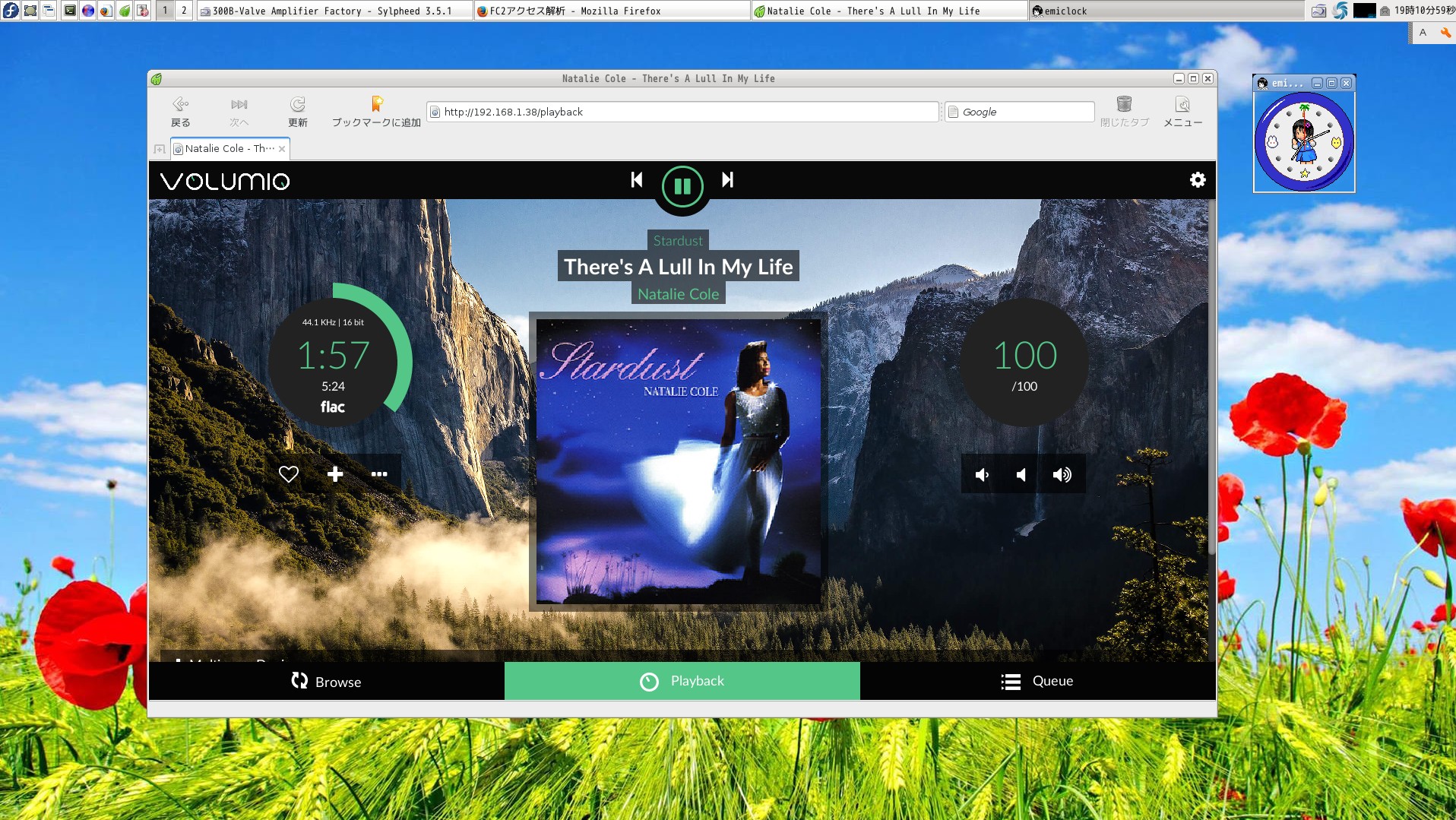 Very nice sound getting from Pi-Zero I2S from NAS (RaspberryPi NAS)
plays quite good and very small Music server getting sound from Local NAS Server and Web Radio this case is getting sound from NAS music server by Rasp + USB HDD. I2S is very nice sound getting.and small size of Music Server
so you can play any where at home and same machine can use your office.too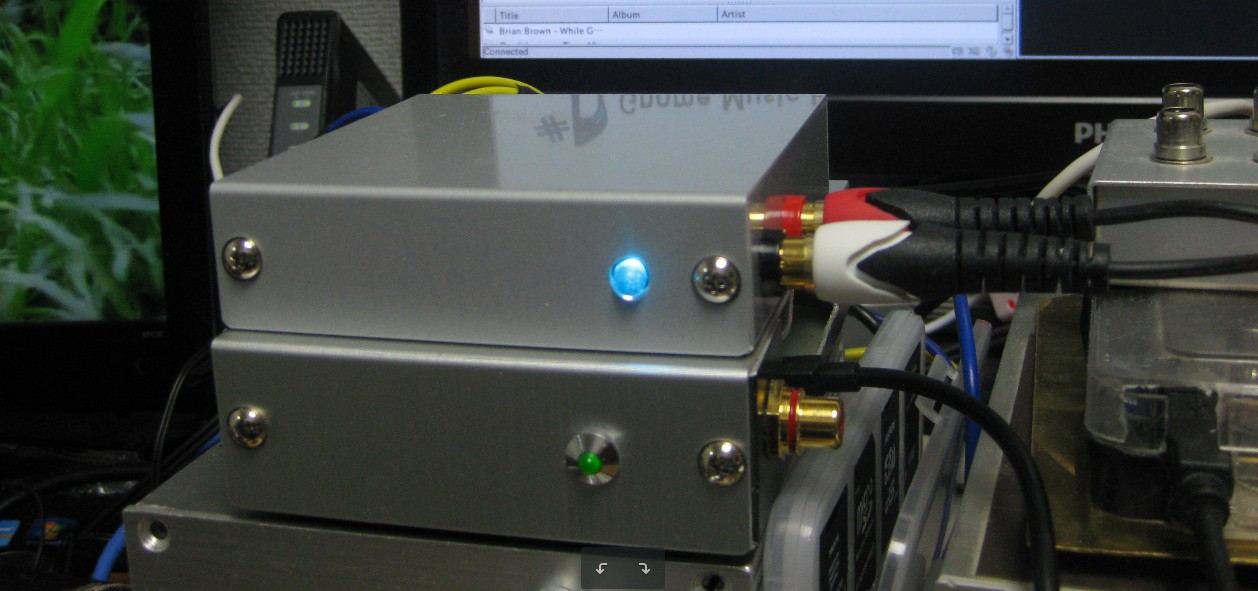 Raspberry pi-zero with I2S DAC by volumio2-129-2017-0323-pi.img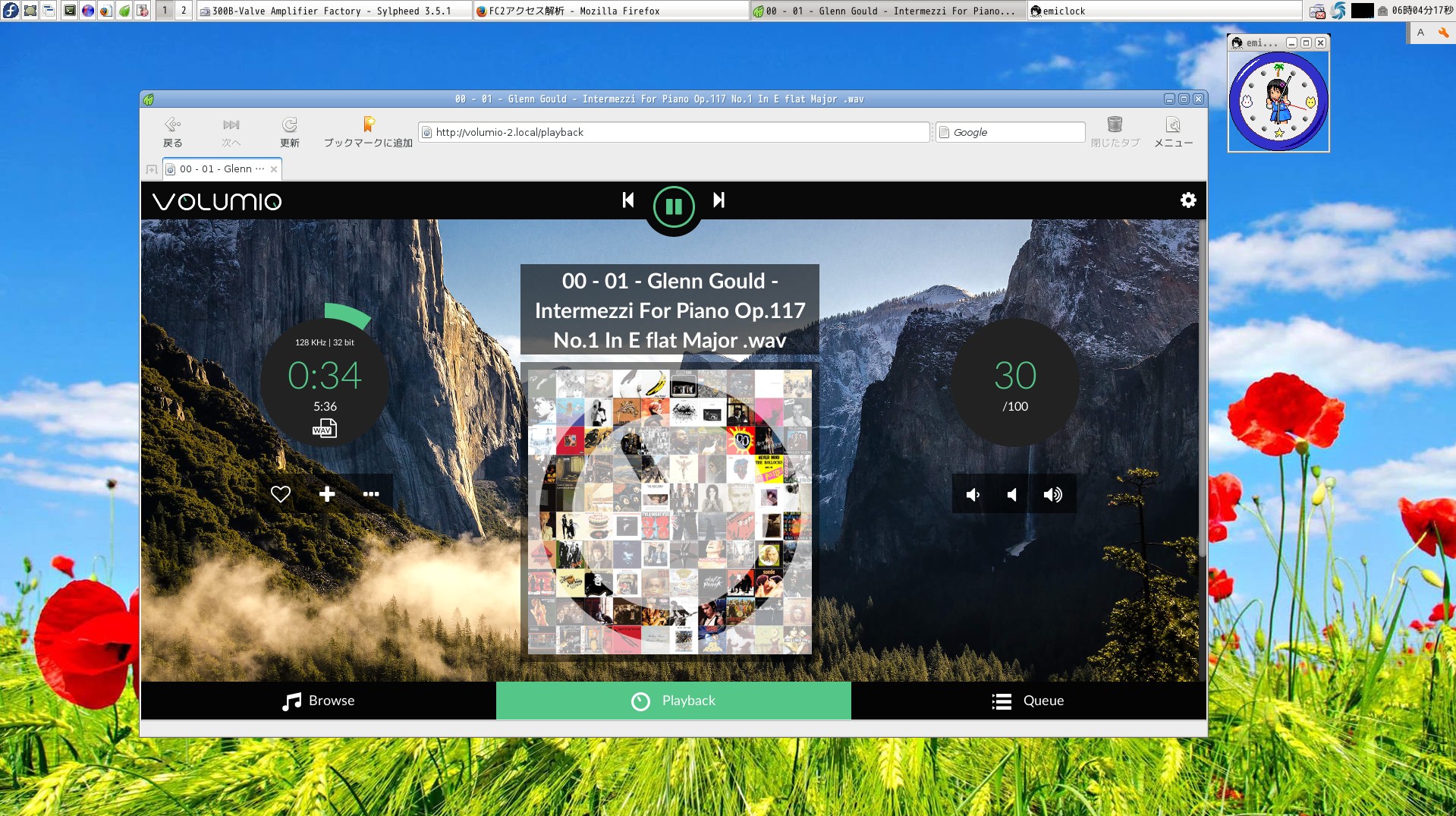 Play by NAS (raspberry pi B+ +HDD)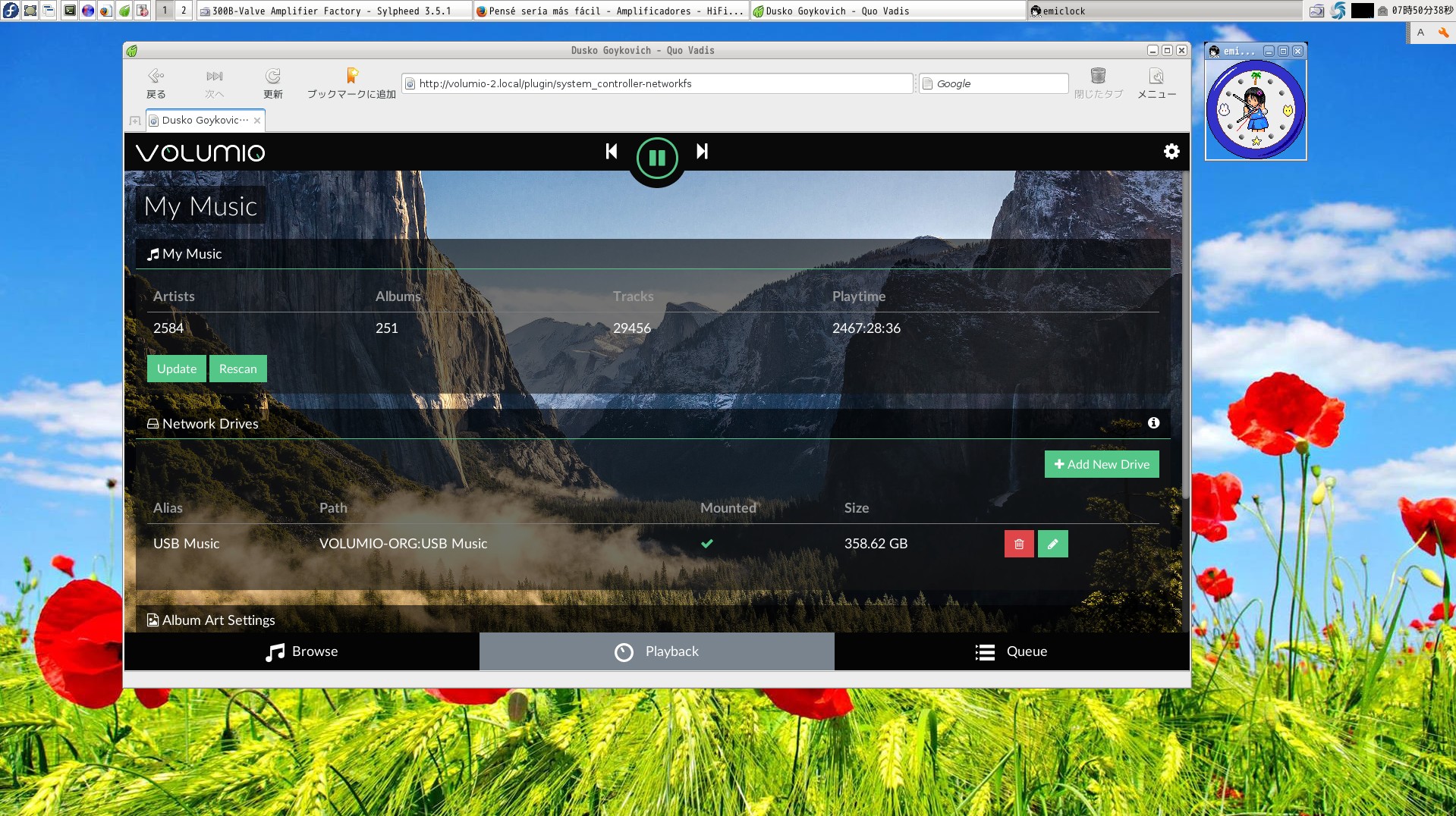 Music from USB HDD by Volumio 1.55 RP B+
Volumio2 3.23 2017 can do any thing and getting information from other Music Server like old Volumio 1.55 Music Server. list of WEB Radio and recorded Music Files from other Music Server on Internal home LAN. old Volumio 1.55 + Rasp B+ MusicServer has USB HDD and hold more than 2000 Music and more than 2000 webradio stations saved.the information saved on the hard drive is automatically organized and orfanizad by each category. This wonderful. to say.....this is Volumio 2 3.23 2017 when if make a click "Genre", just try it's.
Pi-Zero does not work fine with Volumio2 4-21 .but PI2 working very fine but Dop does not work.some diff files work fine.

Note:can not log in by ssh volumio2 it's means can not accept passwd .please try to use like next
$ ssh root@192.168.1.X -l volumio this problem is with same LAN line has same kind of other volumio server.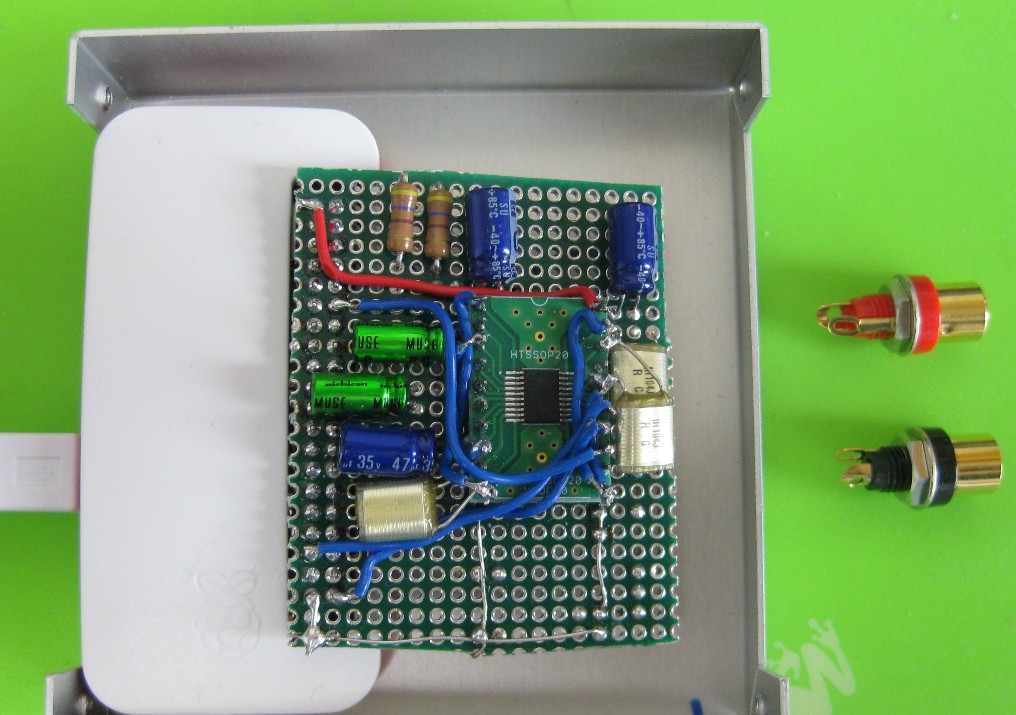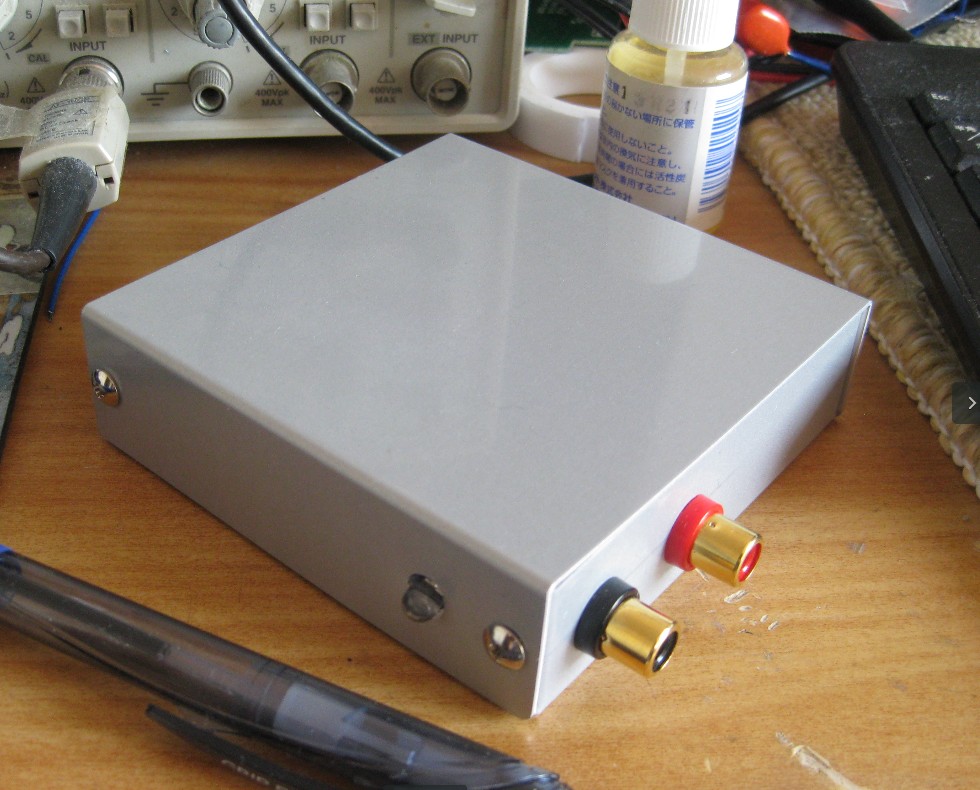 as a Small Music Server 90mm x 90mm alminum box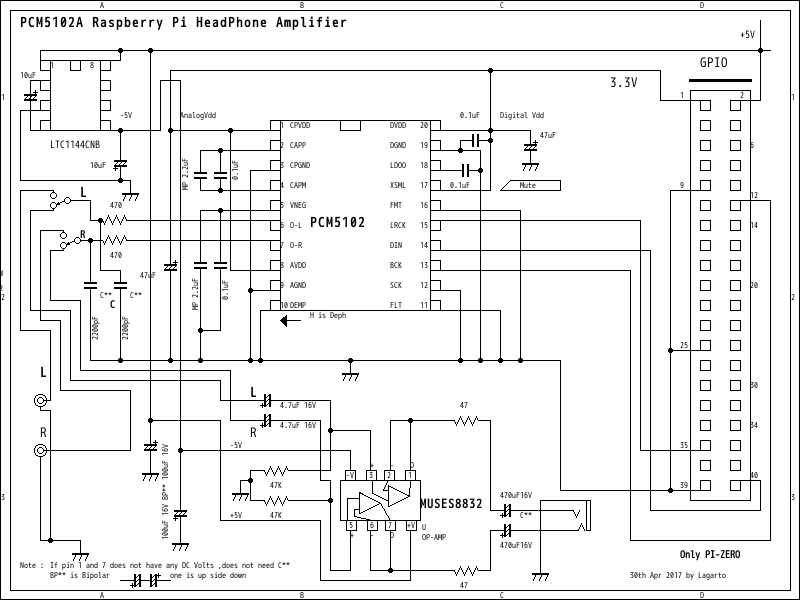 As a Small Music Server with headphone out put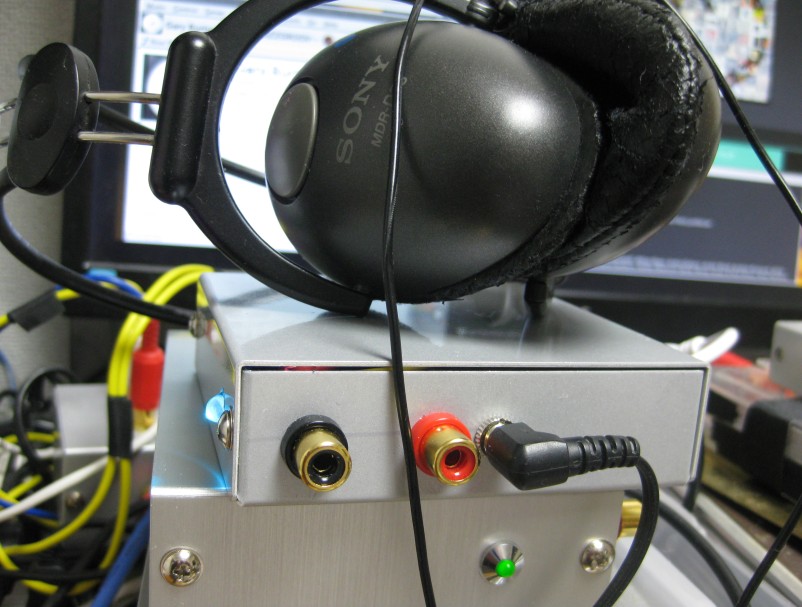 Not so bad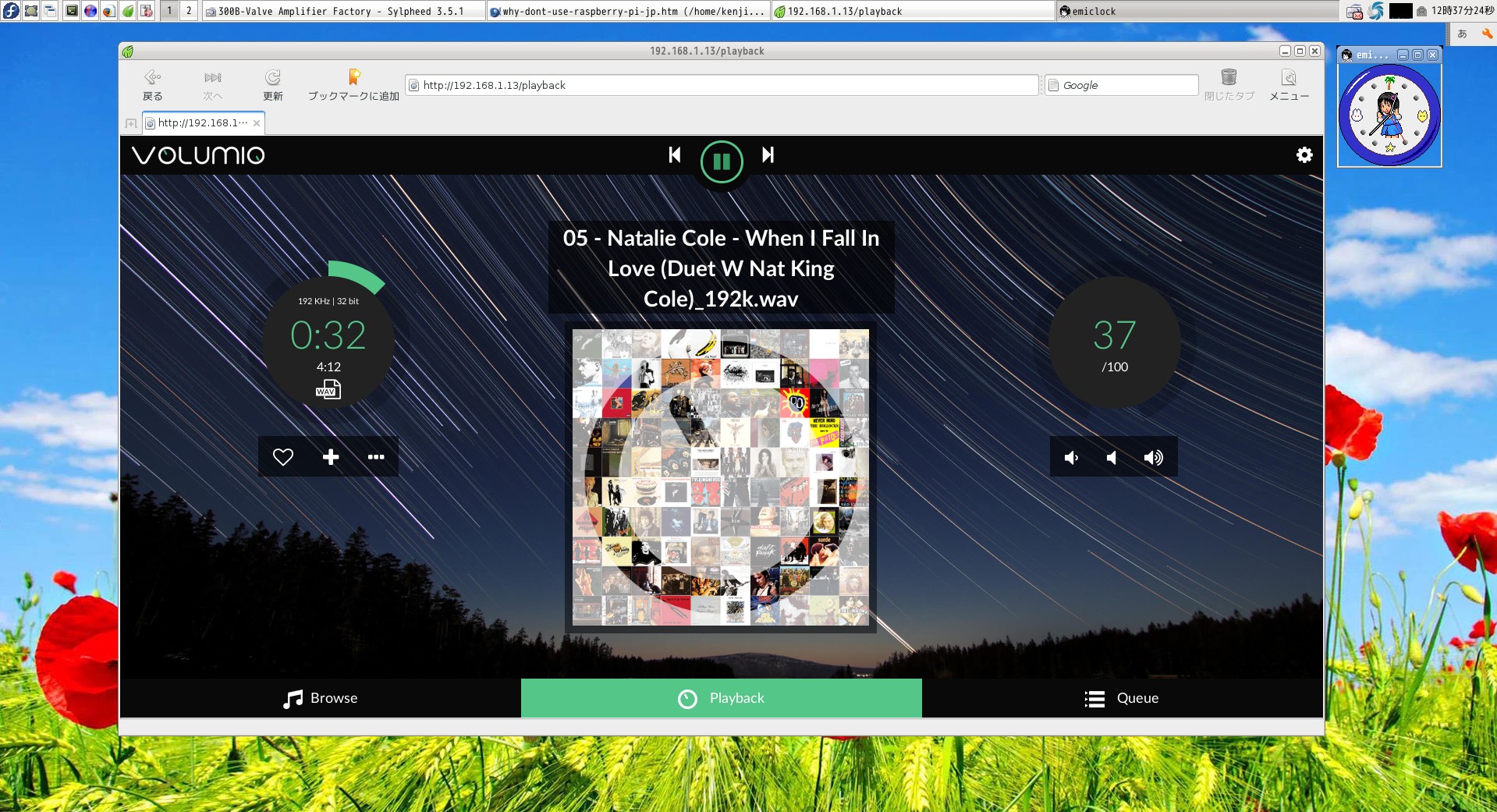 Network connectivity is very fine.by PR2 but Pi-Zero is not good.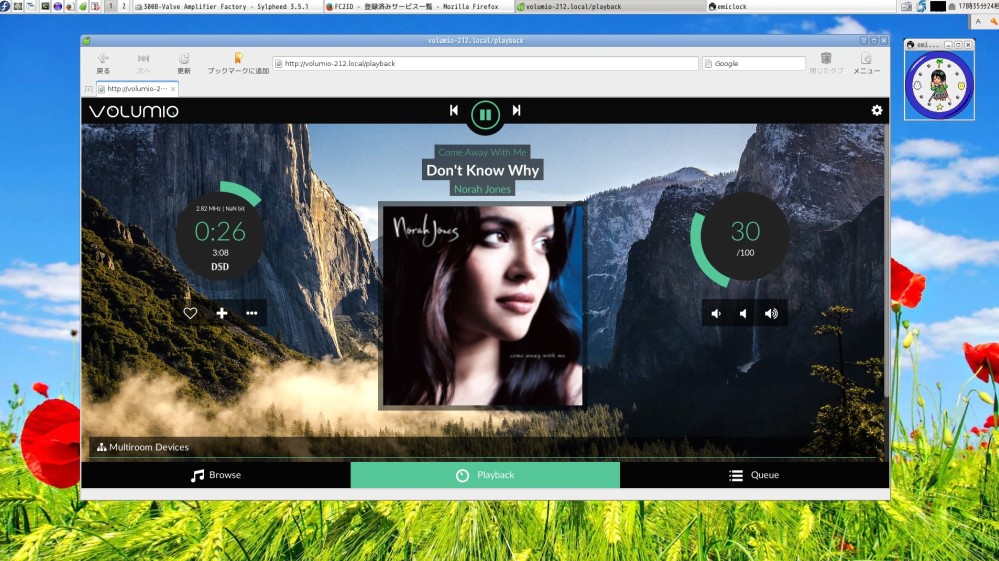 Pi2 + Volumio-2-12.12 + USB External DAC FN1242A
SPDIF :I am using Small 24bit 96 Khz DDC but you can use WM8804 for Digital OUT to any Home Made DAC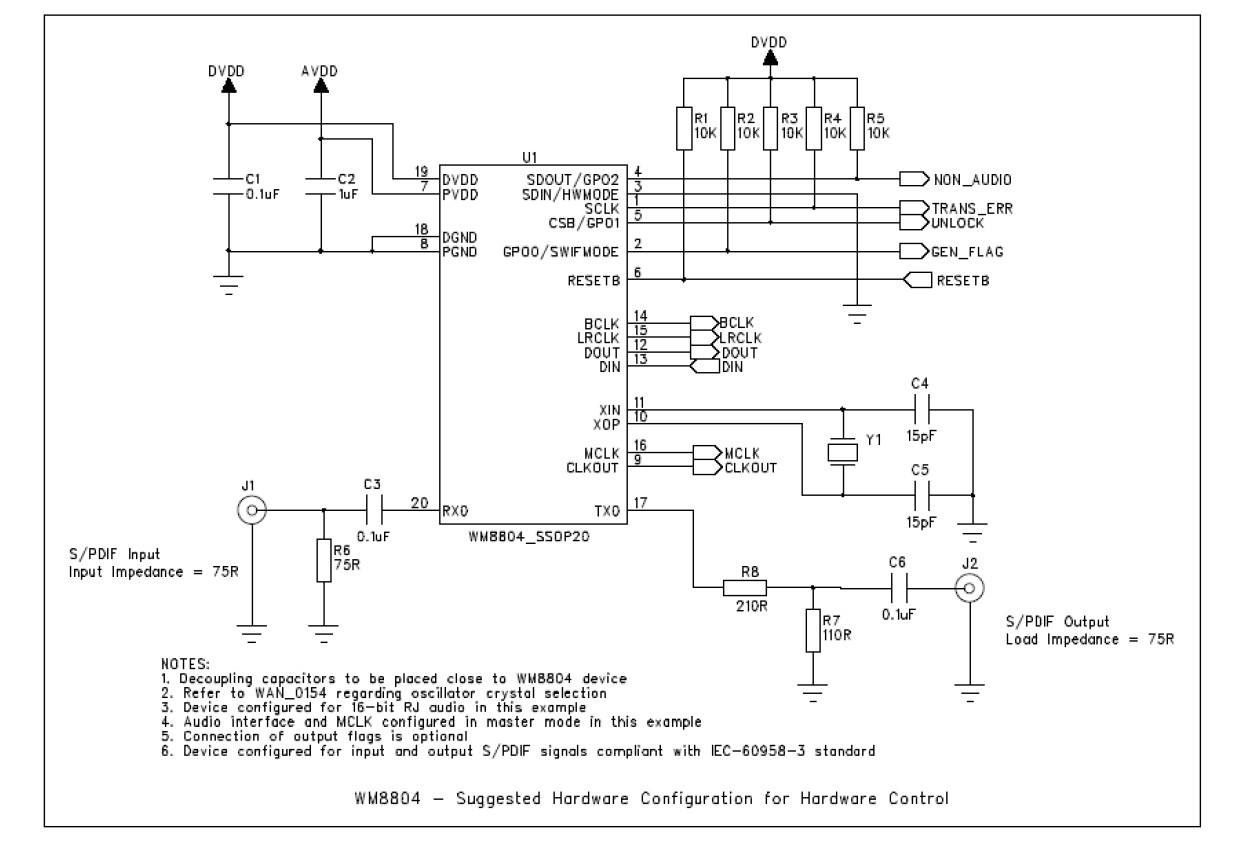 You can make SPDIF out from directly to your DAC
WM8804 Data
But you can buy few product from local shop.either you can build up SPDIF interface by DIY.so you can use any kind of DIY DAC. if DAC has inter-face of SPDIF.
SPDIF : Sony Philips Digital InterFace, Sony and Philips invent this system long time ago for High End Audio communication. in general Optic out and Metal cable.Metal out put is mare fast than Optic cable.you can use kind of SPDIF interface Hifiberry Digiplus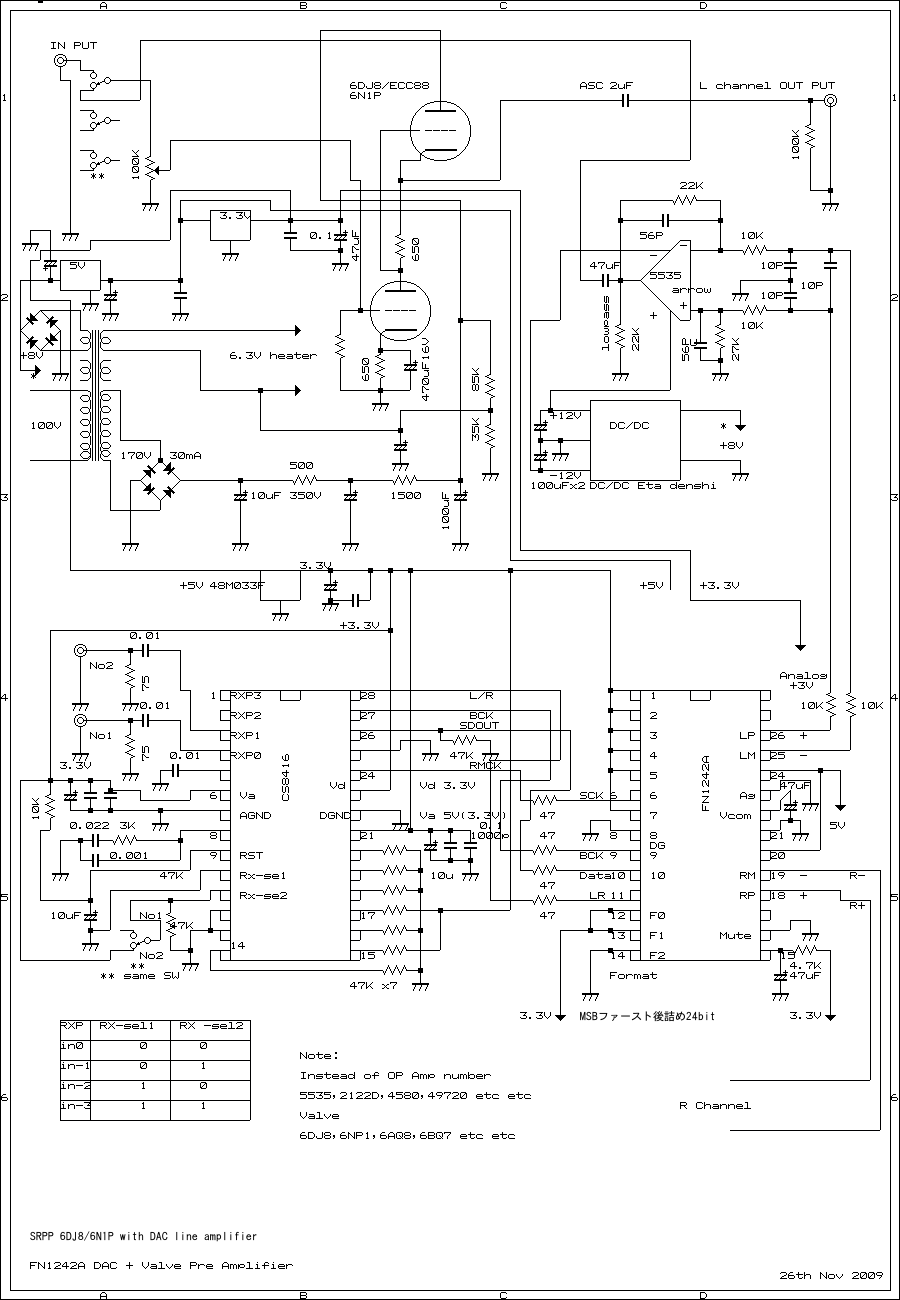 DIY DAC exsample FN1242A but PCM1794 can be use instead of FN1242A
DAC DIY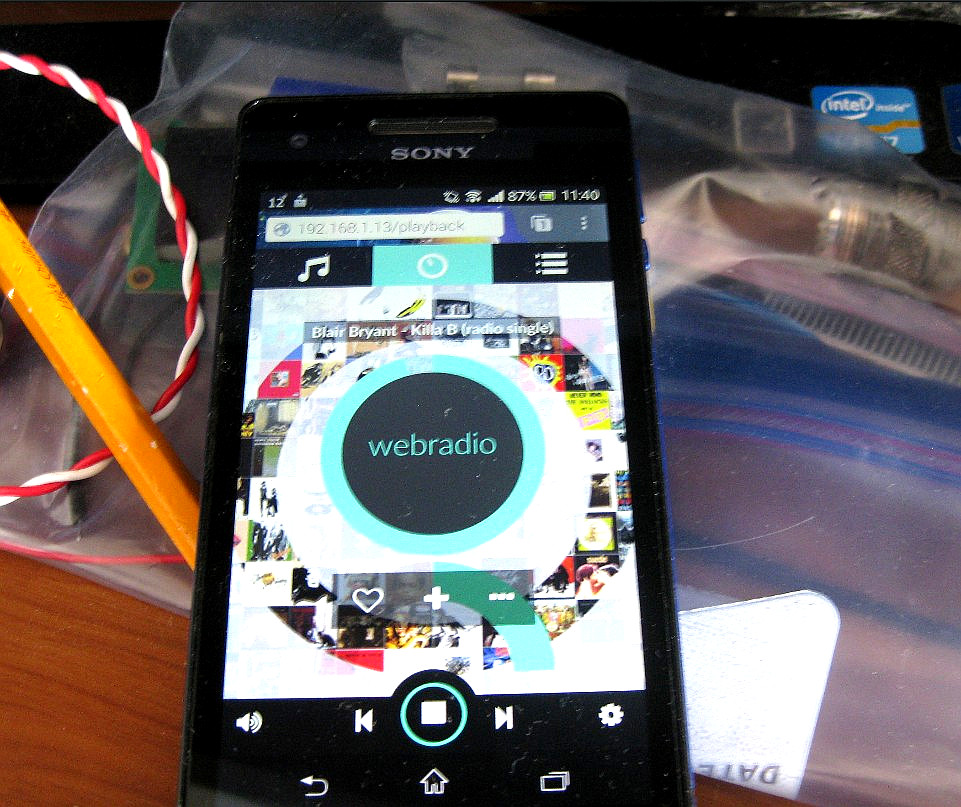 Can do control from out side of room ...by smartphone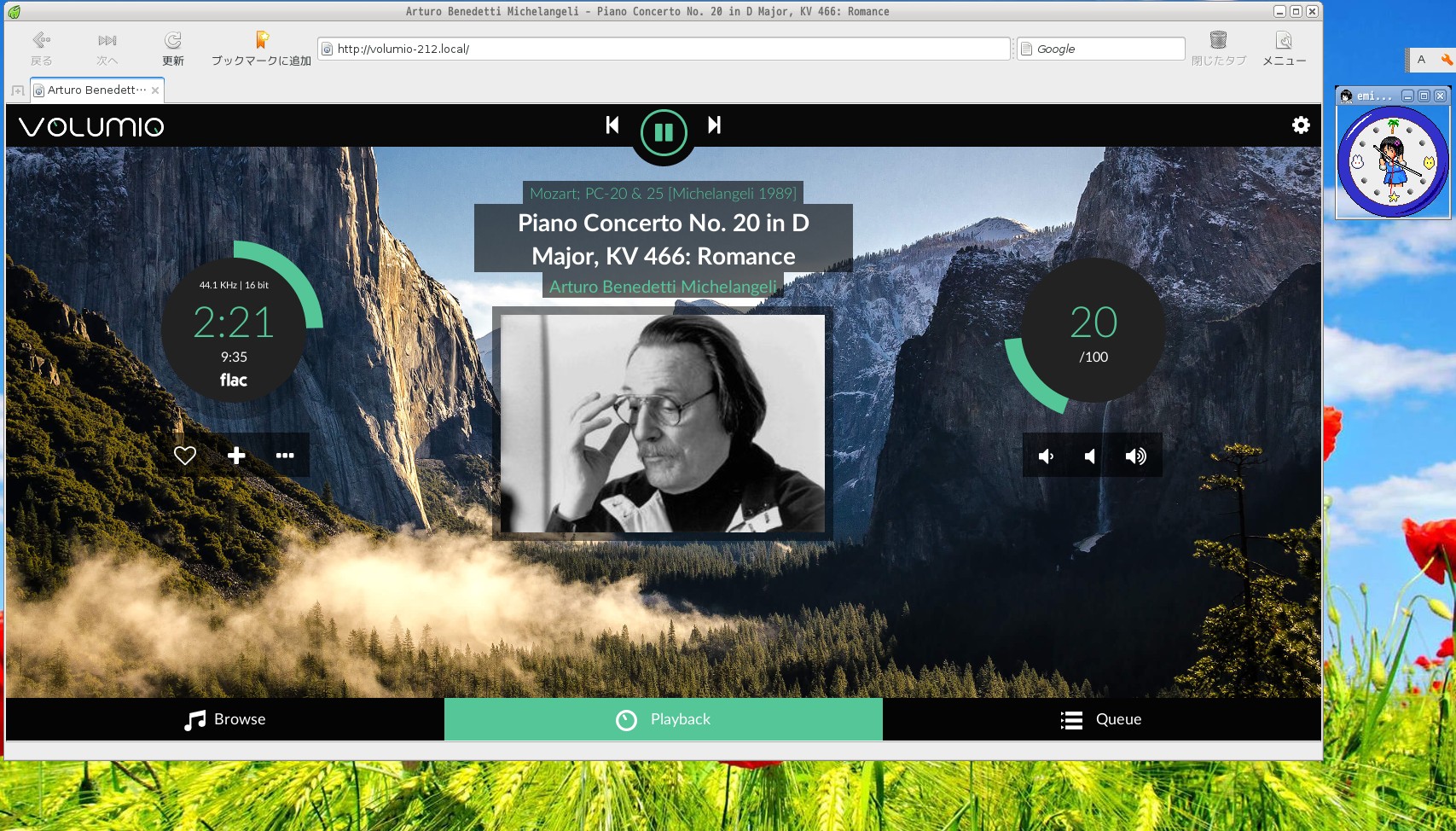 if does not show image of album of Music.took photo of player them drop same directly of music file
How to clean up PCB (Print Circuit Board)
I do not know the exact name of the resist solution to clean the substrate, but when I was in Sony 45 years ago, I purchased the following resist solution with a resist solution like Matsuya (Matsuyani Pine Resin) at a pharmacy, To make a resist solution and clean the substrate. I think that it is good to produce liquids of various densities. Purchase solder suction wires outside the shielded wire and copper wire, soak in resist liquid, dry it in the sun. Please refer to the image. Easy! It is! It is! If you need a lot, I will do it like this. Let's keep it in a plastic bag with a small chuck because the solder suction line "catch a cold". If you do not use the solder suction line purchased at the store as well, I think that it is better to put it in a plastic bag. If you catch a cold (oxidize), sucking of the solder worsens.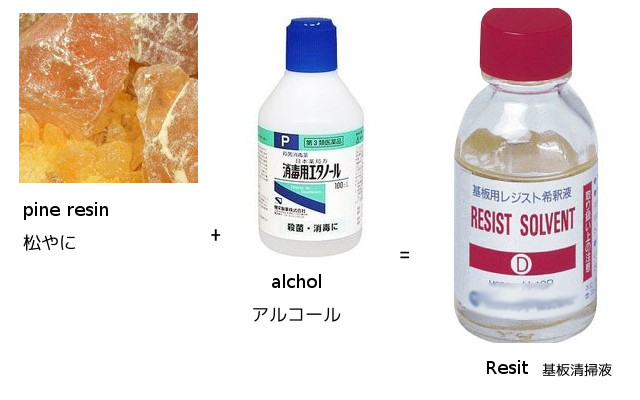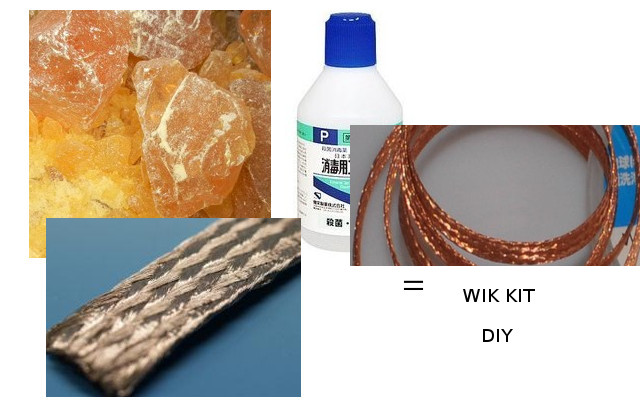 Just Like these ,, let's try and very easily to make one good
Pi Zero Headphone Amp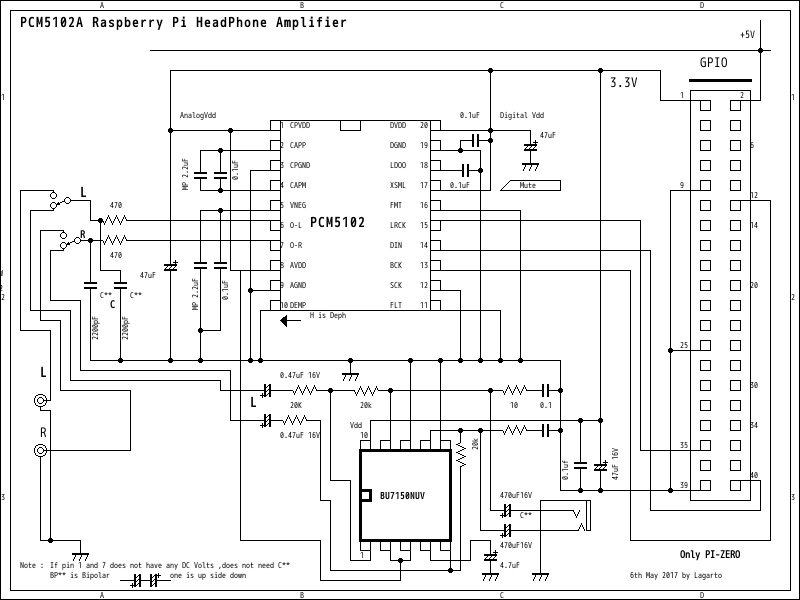 Using BU7150 Audio Amplifier with Pi-Zero
Finally bought Justboom equivalent Hifiberry digi+ , same circuit same component using but does not get DSF play from DAC. so still using DSF getting USB to SPDIF converter(Olasonic) into my DAC. both play DSF 5.6 Mhz fine.
My DDC (SPDIF from USB on Raspberry Pi2,Pi3 or B+)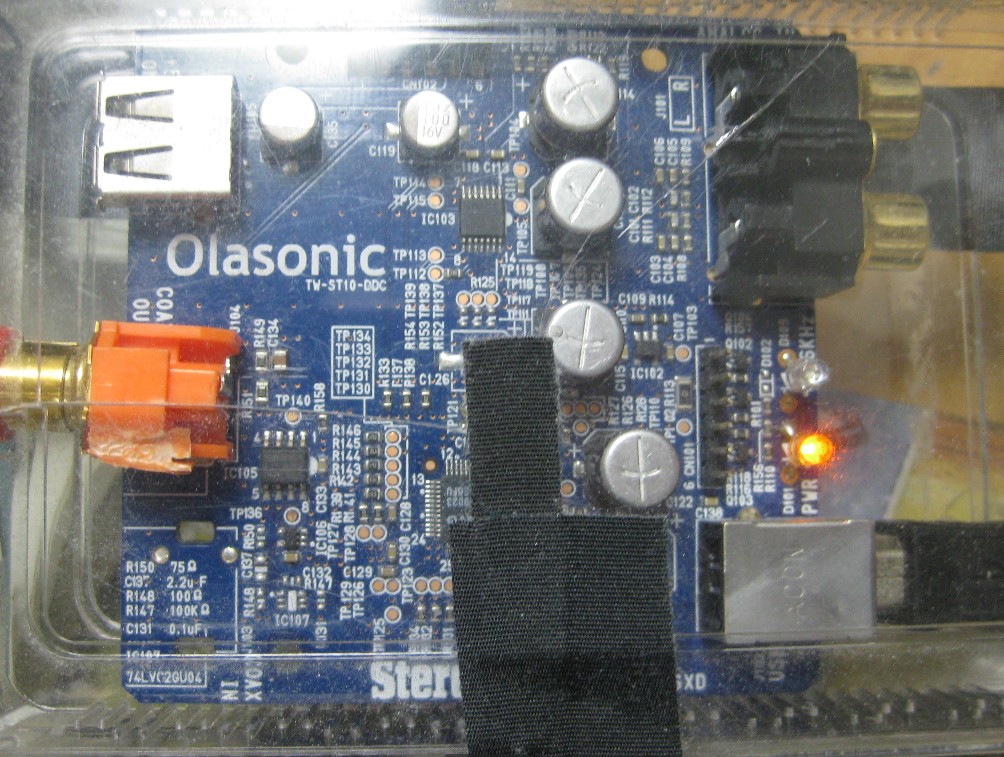 Olasonic DDC from USB to SPDIF can do play DSF ,DAC is FN1242A Single DAC DoP
This unit can record 96Khz 24bit from Analog signal . from your analog source.Tape deck,LP player ,even Tuner etc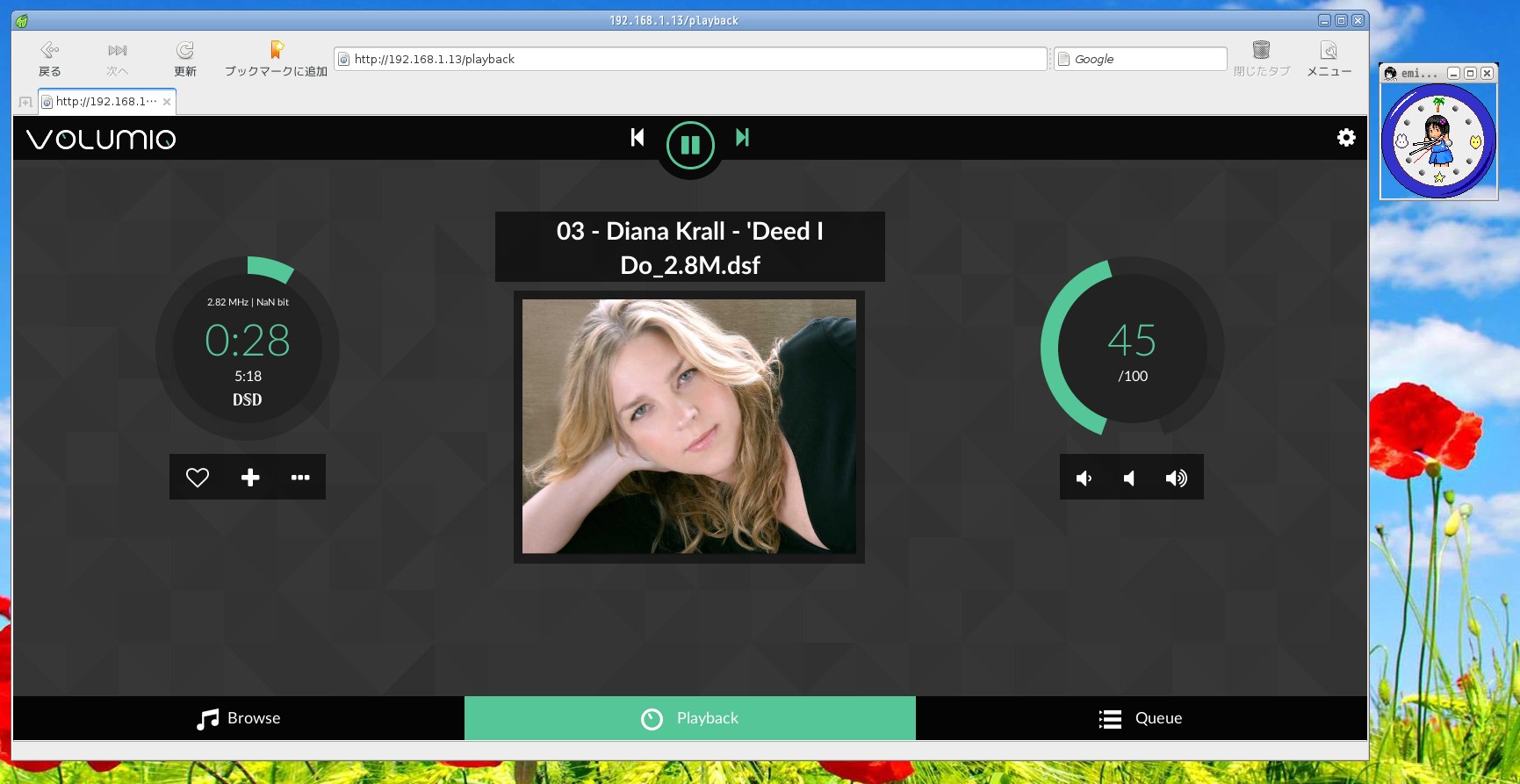 It's enough sound ,DSF 2.8Mhz to DoP PCM by home made DAC by Volumio-2
Works good with Olasonic DDC + Home made DAC by Volumio .
Justboom Digi HAT JBM-002 works fine but does not get software volume control at volumio2.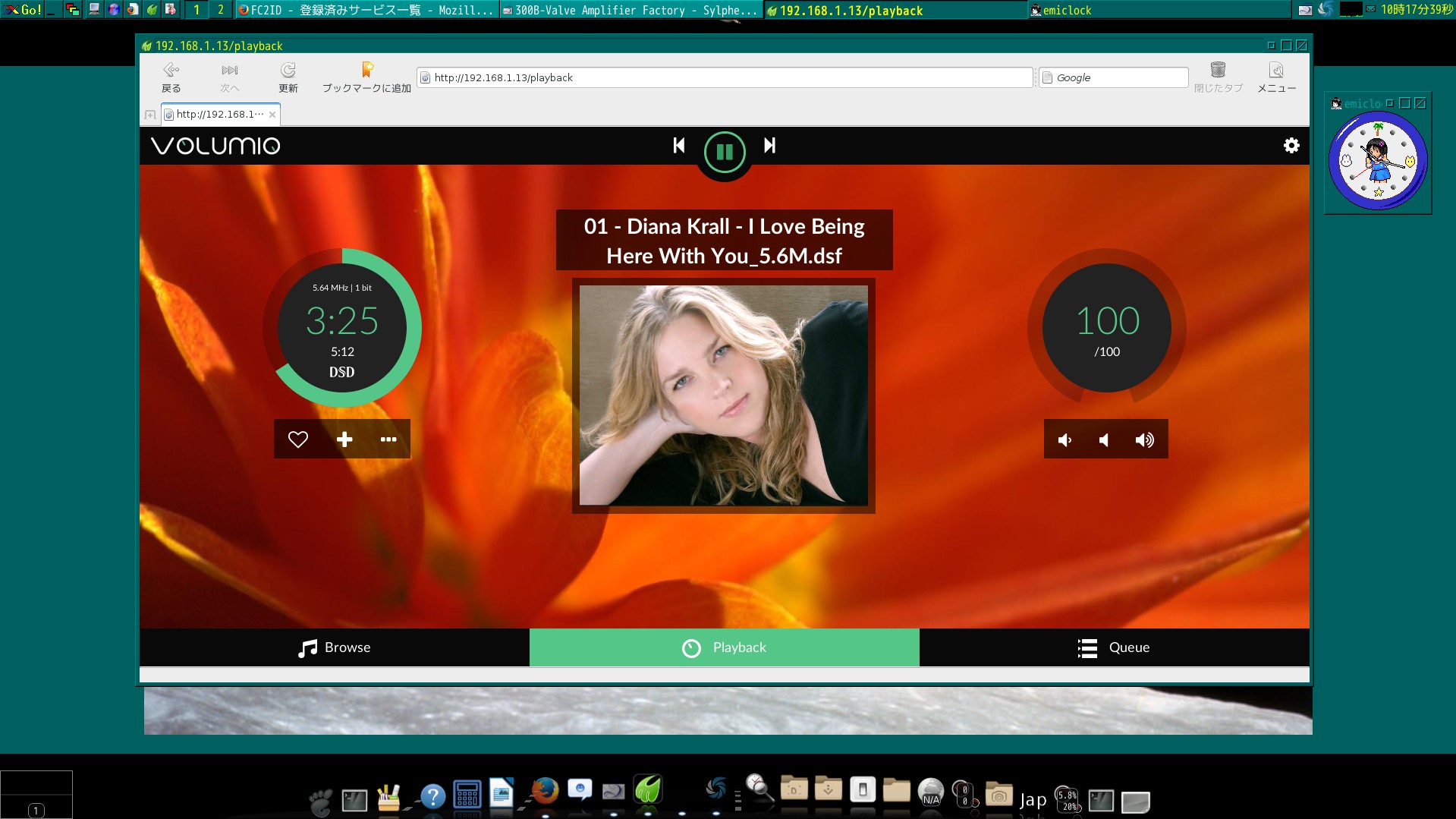 Justboom Digi HAT JBM-002 plays Diana K 5.6Mhz DSF to DoP getting good sound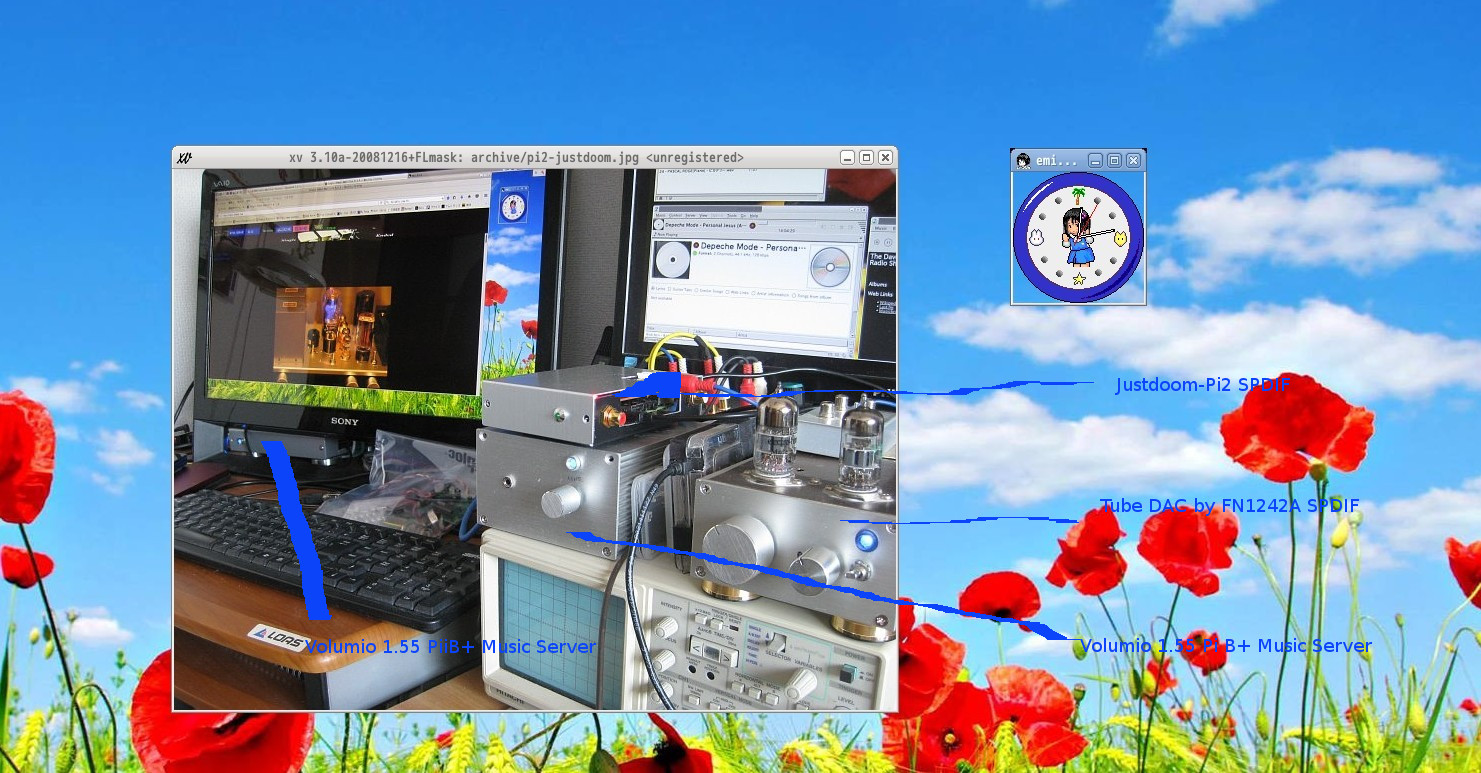 Using Justboom JBM-002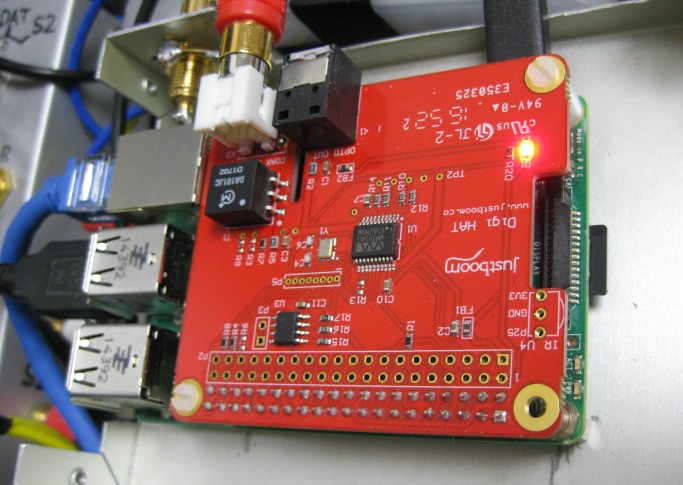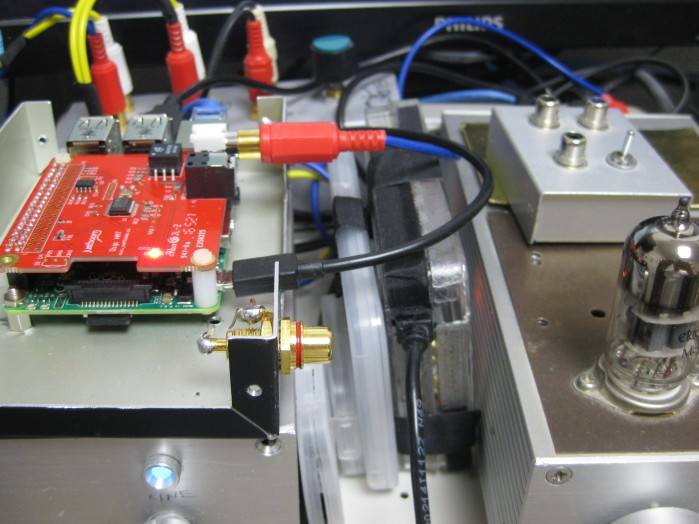 Does not need expensive DDC any more.enough use JBM-002
But this kind of "Shield" is not reach till 384Khz by PCM. only 198 Khz by metal cable and Toslink(Optic)is only 98Khz. therefor much better use PCM51XX DAC directly as Raspberry pi Shield.SPDIF has limited.JBM-002 and Hifiberry digi+ are using
as I2S DAC on Raspberry pi setup.
Note :Toslink is Toshiba patented. on 1983 for PCM.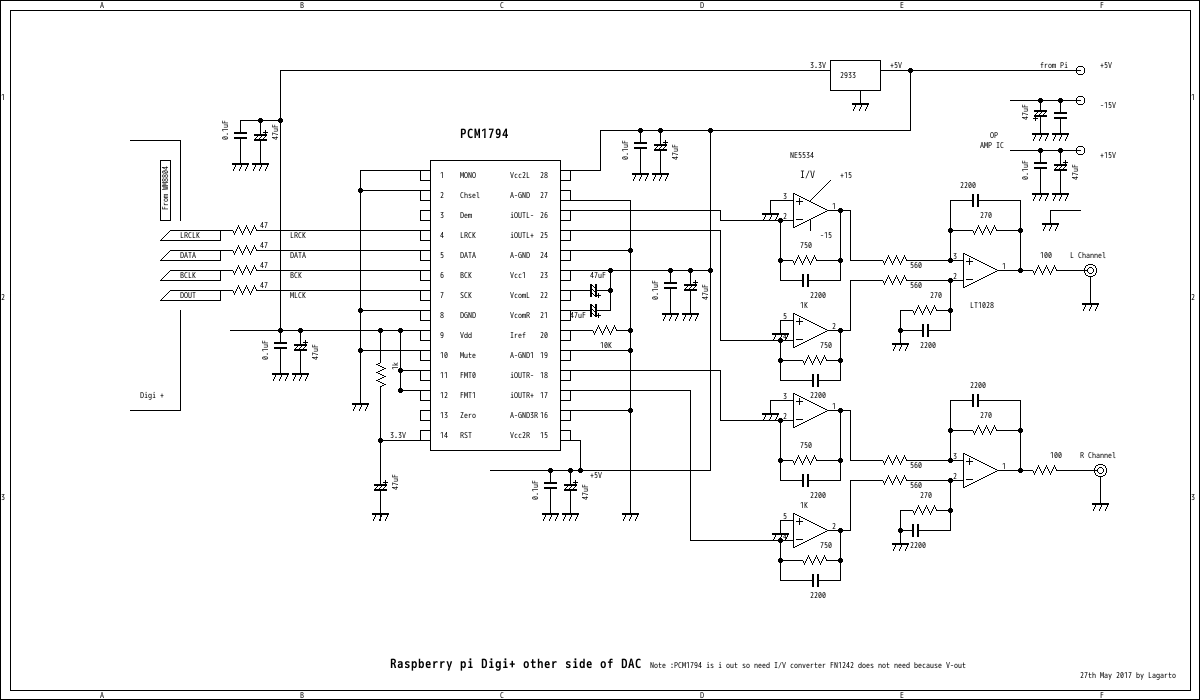 Next one DAC DIY for Raspberry Pi
and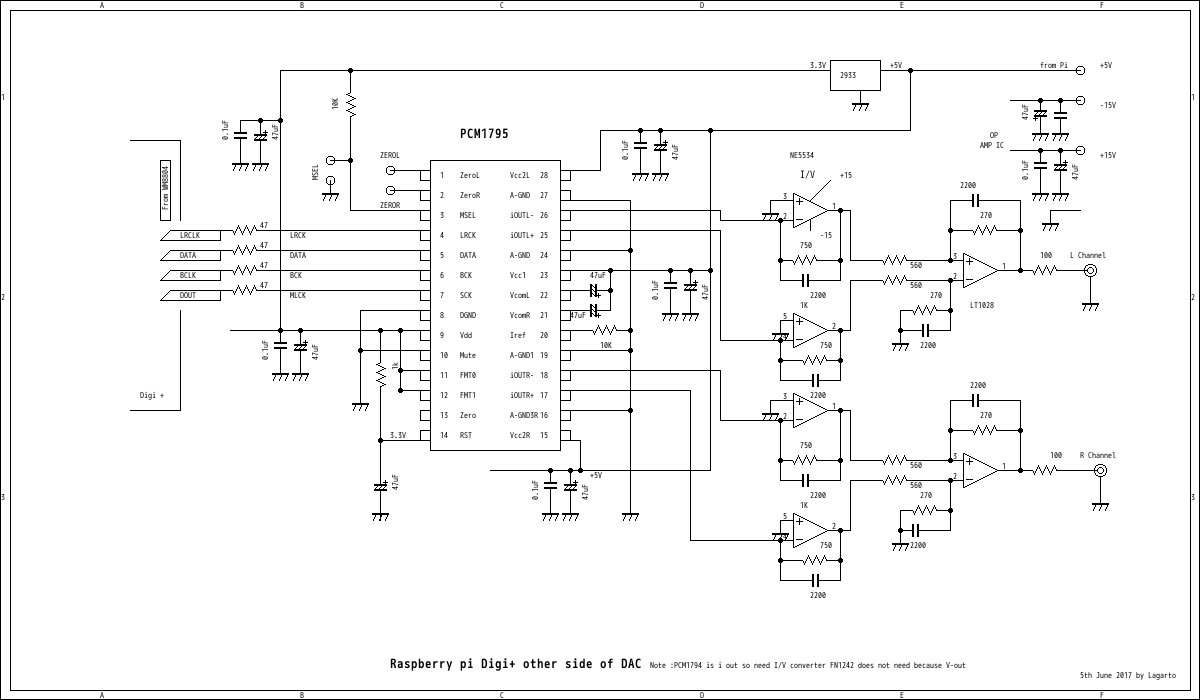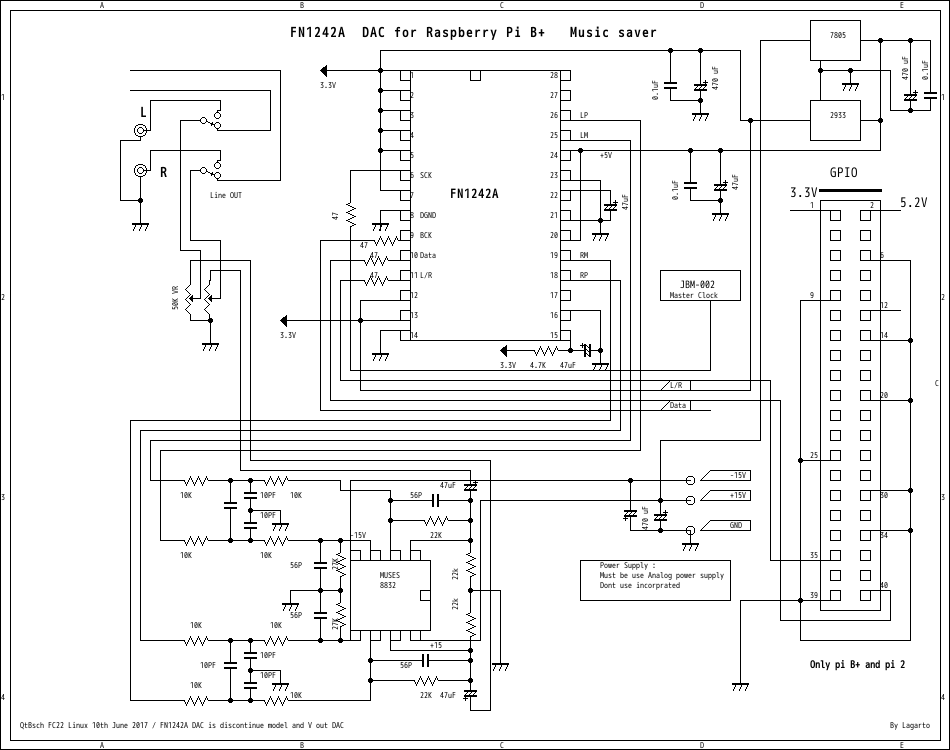 FN1242A is NOS DAC discontinue model in Japan this DAC is V out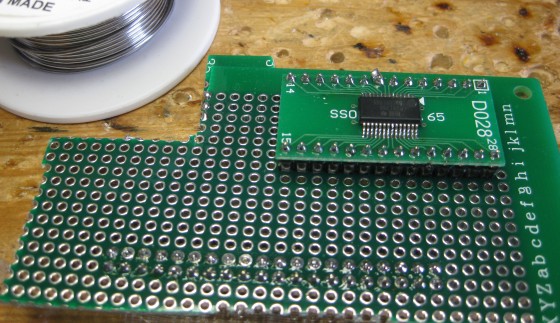 Doing build up DAC for Raspberry pi2 by PCM1795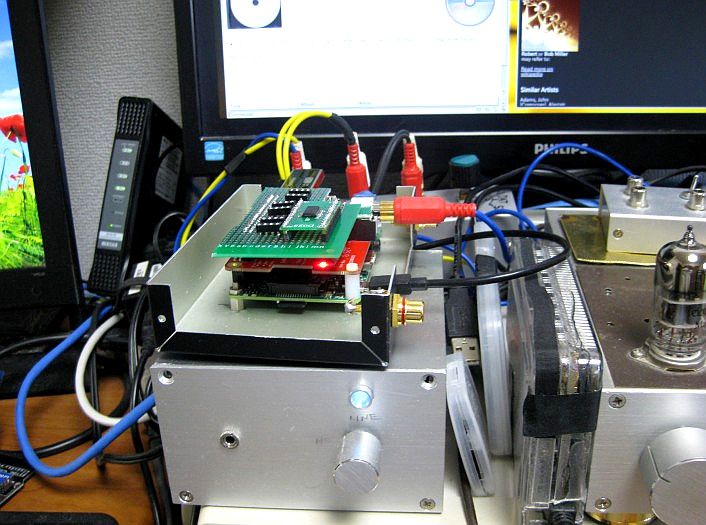 Other DAC 32bit 198KHz
How to record into SD Card by USB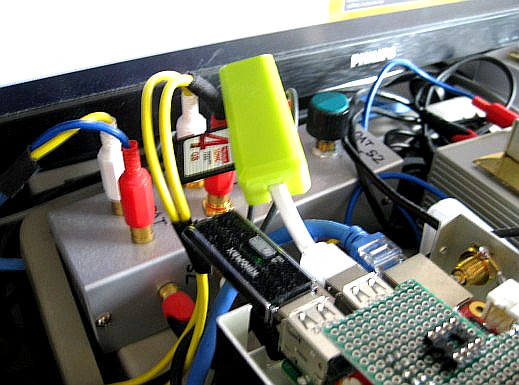 I got SD to USB Adaptor made in China ,just USD $ 1 at local shop,we call 100 YenShop
Next connected Volumio2 by ssh from other side of PC ,please see next picture.


you can see 2 of media.1AE7-4E5F is USB memory and 7392-5027 is SD memory so move to 7392-5027 directly like a $ cd 7392-5027
then ripping from WEB Radio.if your volumio2 does not have $streamripper must be install .
then you can do record into SD card.off course you can play same time by volumio2 and then you can re-play same music.

So you can record any WebRadio Station into your micro SD , SD ,USB memory.then you can play actually re-play Music by smart phone and any equipment .even your Volumio 2 Music server.how to stop stream ripper. ? $ Ctrl + c at command line of volumio ssh.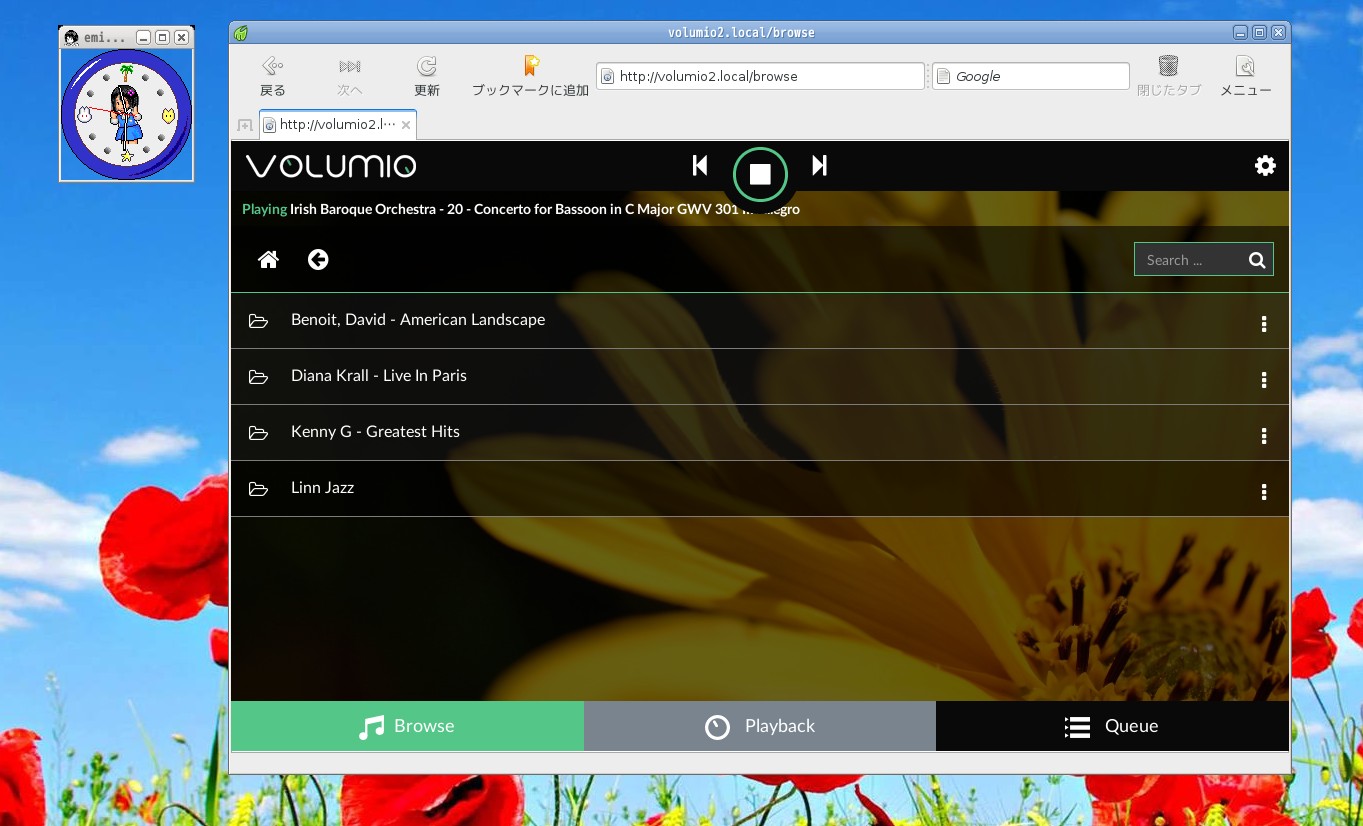 You can see SD Card as USB in Volumio2 Music server... Volumio 2 is 64bit ?? means good for RP3 suppose be...
WEBRADIO Links

http://west1-mp3-128.streamthejazzgroove.com:80
Groove Jazz West

http://east1-mp3-128.streamthejazzgroove.com:80/
Groove Jazz East

http://89.16.185.174:8000/stream
Linn Jazz

http://89.16.185.174:8004/stream
Linn Classical

http://89.16.185.174:8003/stream
Linn Radio Music

http://listen.ai-radio.org:8000/320.opus?cc=JP&now=1461464901.198&
AI Radio
http://149.210.172.114:9160/
Virginia Music

http://8.38.78.173:8093/stream
Classic Audiophile

http://8.38.78.173:8210/stream
Jazz Audiophile

http://radiart.eu:2199/tunein/canaljazz.pls
Canal Jazz

http://174.36.206.197:8000
Venice Classic

http://stream.srg-ssr.ch/m/rsc_de/mp3_128
Swiss Classic

http://streaming308.radionomy.com:80/SmoothJazzNewYorkCity
Smooth Jazz NYC

http://198.58.106.133:8144/
CD101.9 NYC Smooth Jazz

Chill Out Hirscmilch

CD101.9 NYC Smooth
is very good webradio station ,I love. new type of Fusion.

Note: if do would like to record by streamripper ,If Virginia Music does not get Music. please try next line
$streamripper http://149.210.172.114:9160/listen.pls -u 093800 -r -R 2 149.210.172.114:9160
IP got by Nightingale Linux Version and using Short Cast.
Not only Ubuntu on Raspberry Pi 3
Circuit CAD for Arm OS like Ubuntu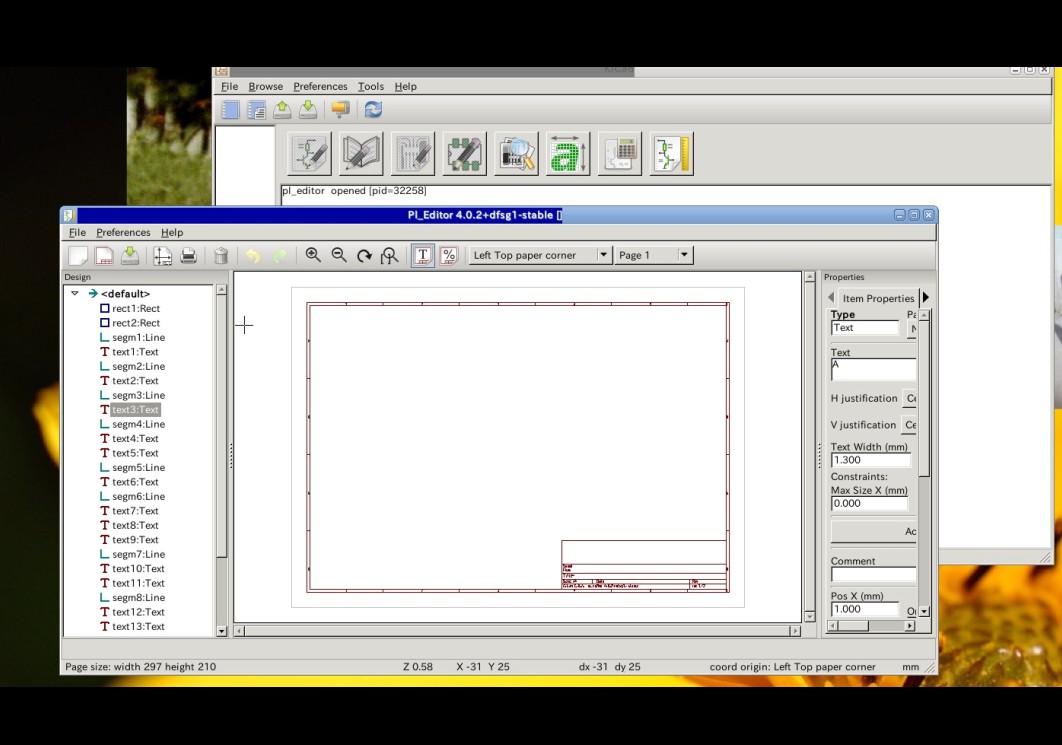 show Kicad for Arm Linux like Ubuntu
Arm Linux does not have many tool for write circuit(Schematic)like for x86 Linux.show one of good tool for design PCB and write circuit diagram
KICAD is name.if are you using Ubuntu(Debian Linux)by RP3 .can install easily .
$ sudo apt-get install kicad
if does not install kicad , please do before install. $ sudo apt-get update then try to install ,kicad is good for Arm Linux instead other type of CAD.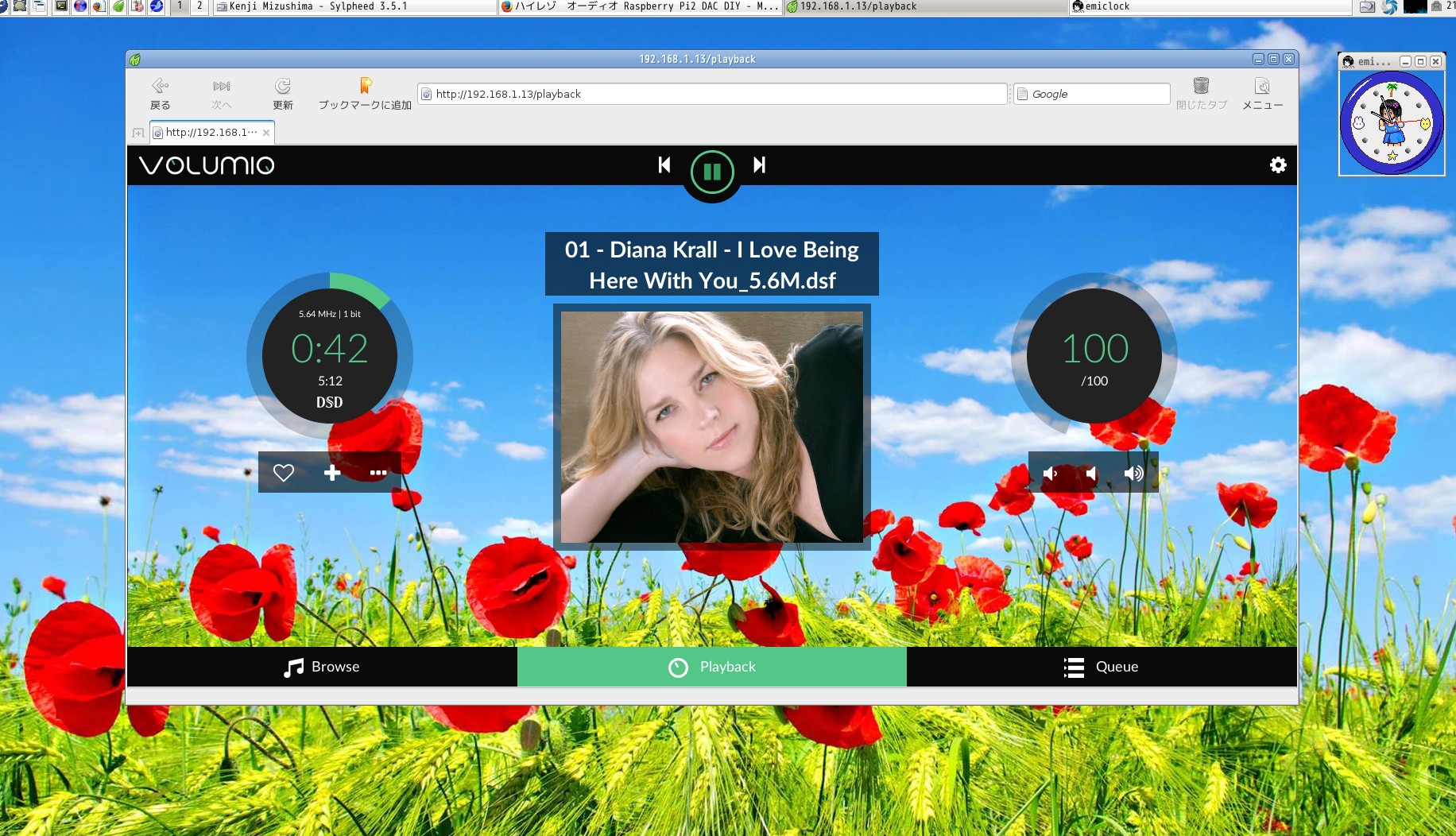 Volumio 2.185-2017-06-03-pi.img very nice connectivity and using pi2, does not need big capa of uSD,sound is good
But does not make access by ssh in this version ???
So 6/3 ver and 6/13 ver both of Volumio 2 are ,can not make access by ssh.and NAS can not read server name. so can not use.
so back to 5/16 version of Volumio2 .I am waiting next update.DSF 5.6 Mhz is good.But .....
Note: from 1.9xxxx version ssh is desable they said for security.so what to do ? so have to use Volumio-2.185-2017-6-03.zip
when if you can not use "Latist version of Volumio2".

then ,,connected HDMI monitor and keyboard , mouse then start up command line....
$ sudo apt-get update
$ sudo apt-get raspi-config raspi-config is needed and setup SSH then "Enable" OK then reboot.
that's all nothing to do more then I connected by ssh from other PC. if you can not make access from other PC(Linux) try to delete .ssh file
$ rm -R .ssh (But can not make connect NAS and USB etc ...)some thing problem with raspi-config .
then access by ssh. and can log in by ssh -l root volumio.local 
Volumio 2.201-2017-06-13-pi.img is
This version of Volumio 2.2xxx can not read(indicate just shown "-") DSD file name and many file name could not read file name.even japanese file name too,
Have to back to Volumio 2.185-2017-06-03-pi.img to get fine.if would like to update ,,must be careful.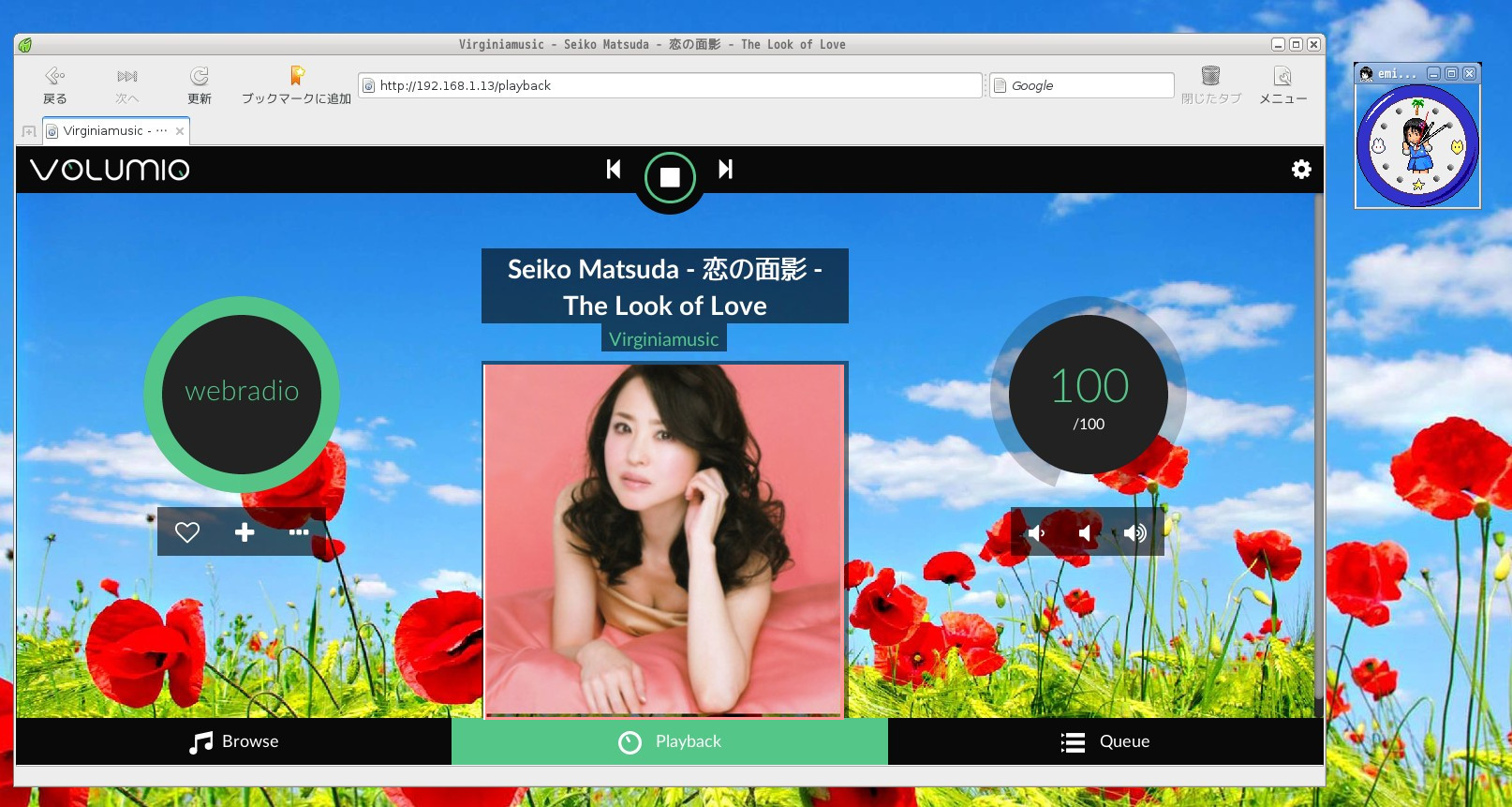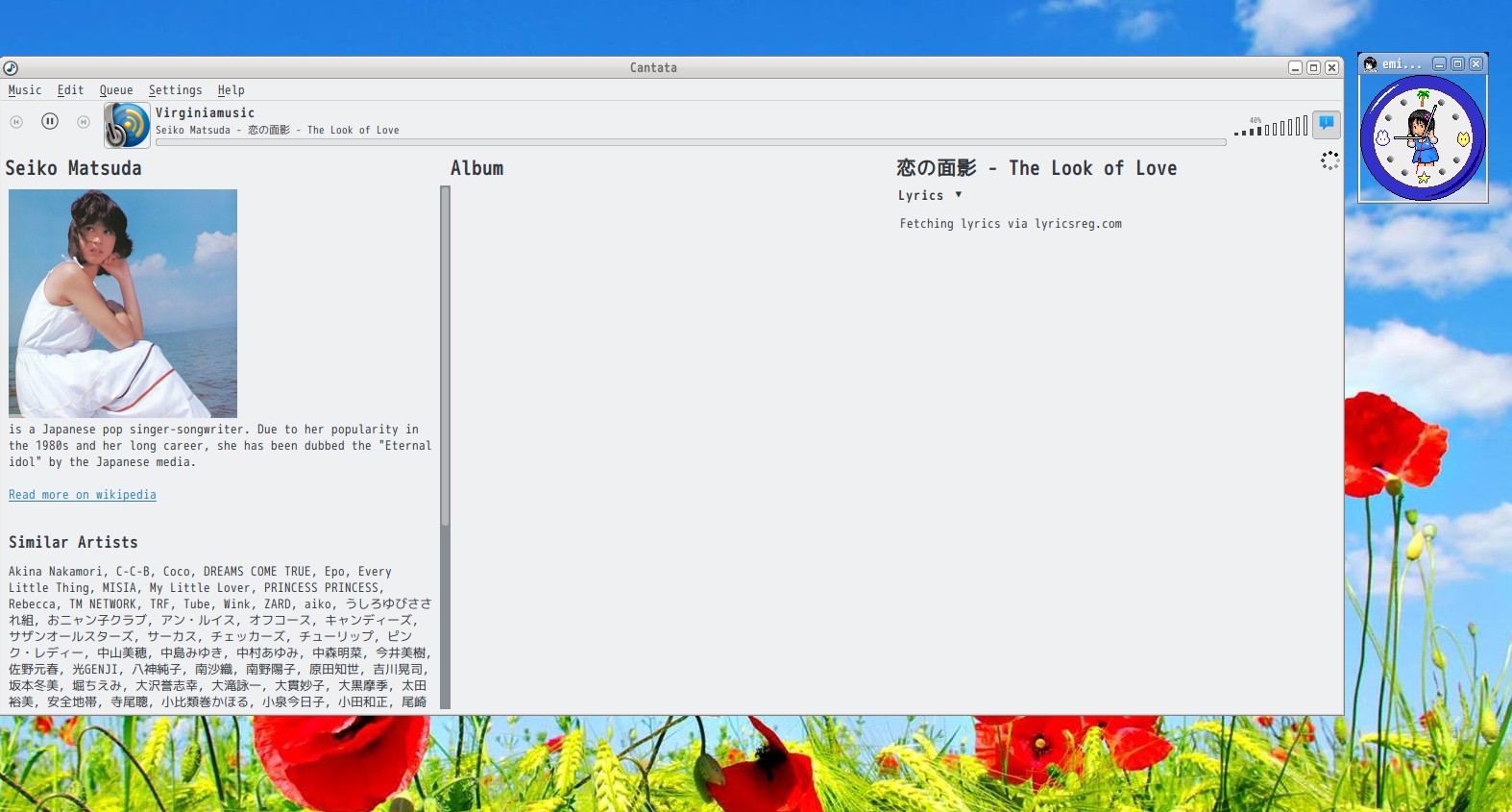 Seiko Matsuda Sing Jazz 2017 June
Raspberry Pi2 + justdoom + SPDIF D.I.Y DAC with Valve 6DJ8
Anything about Raspberrypi around programing ,how to use,about Ubuntu(Debian)Linux
Sky MPC for Raspberry pi
This is one of Client of MPD you can use any platohome of PC please see SKYMPCMain Site of SKYMPC
but only in Japanese.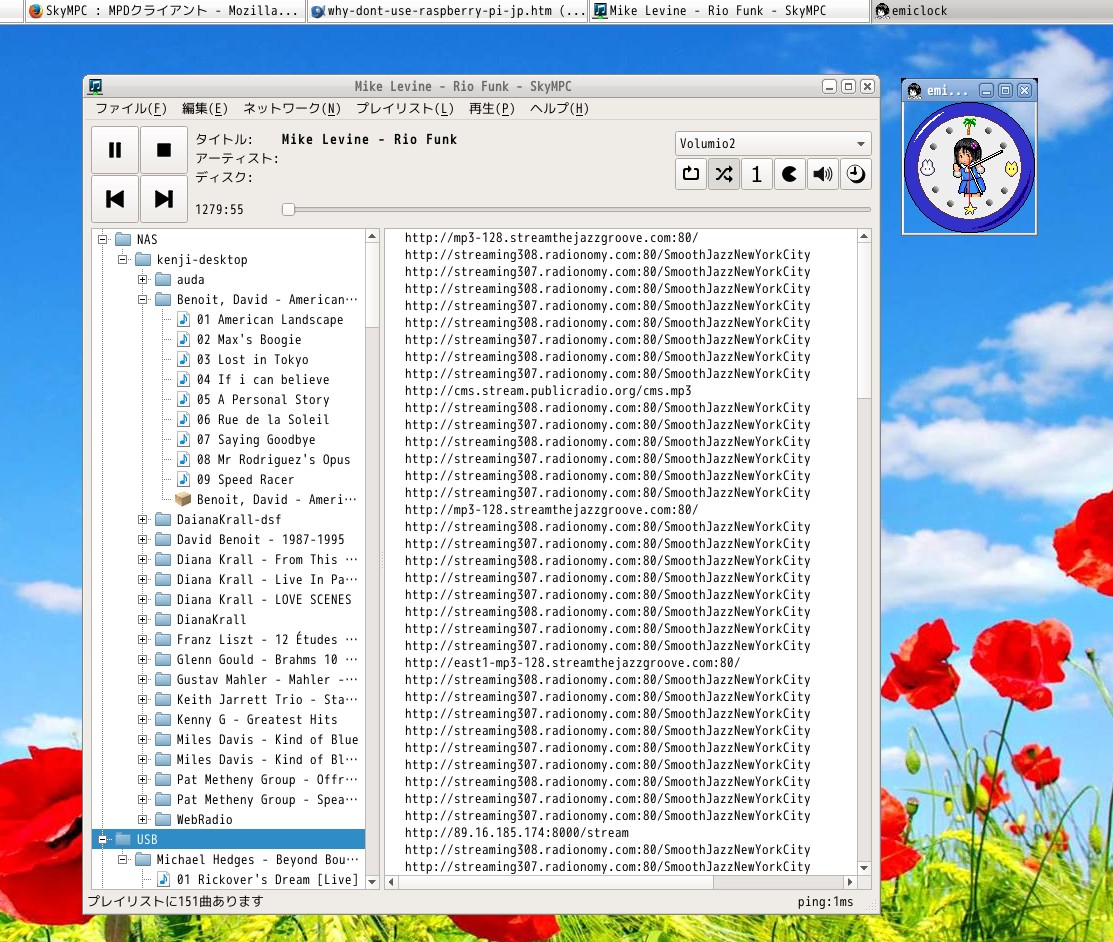 This is version for Linux 64bit x86 Linux but you can install any plat home of PC But need QT for RP 1-2-3

Get QT5 binary for Raspberry pi 1-2-3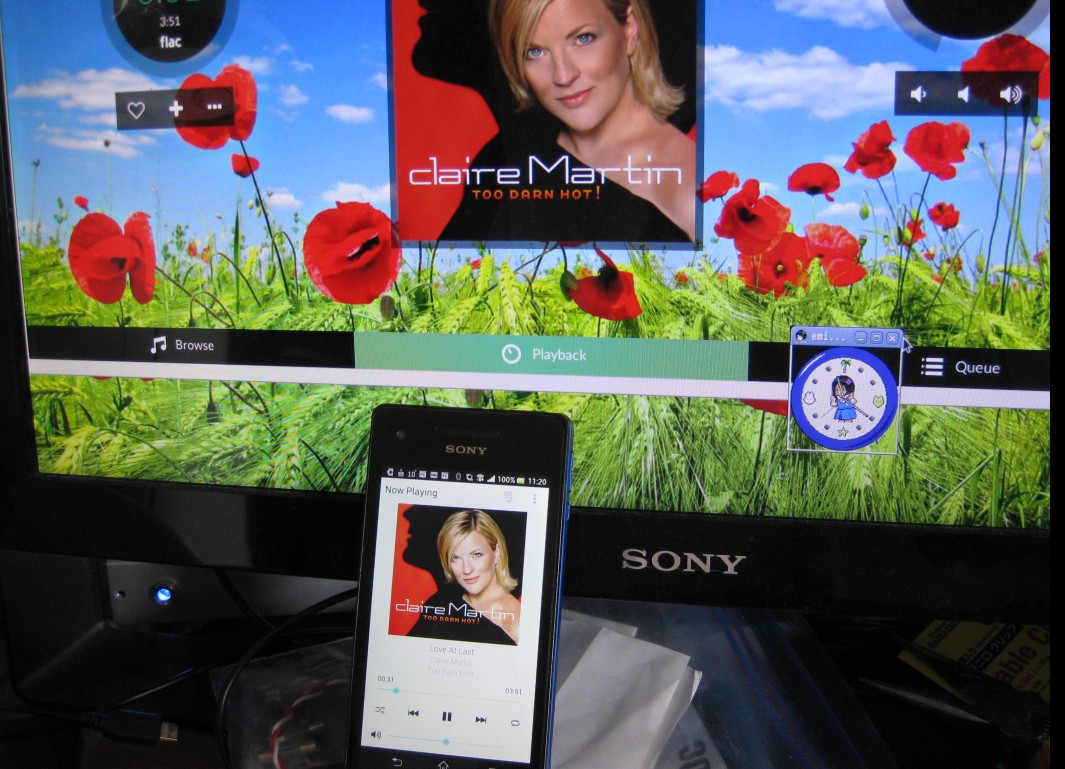 MPDriod by Android Celler can control Volumio Music Server ,very much util app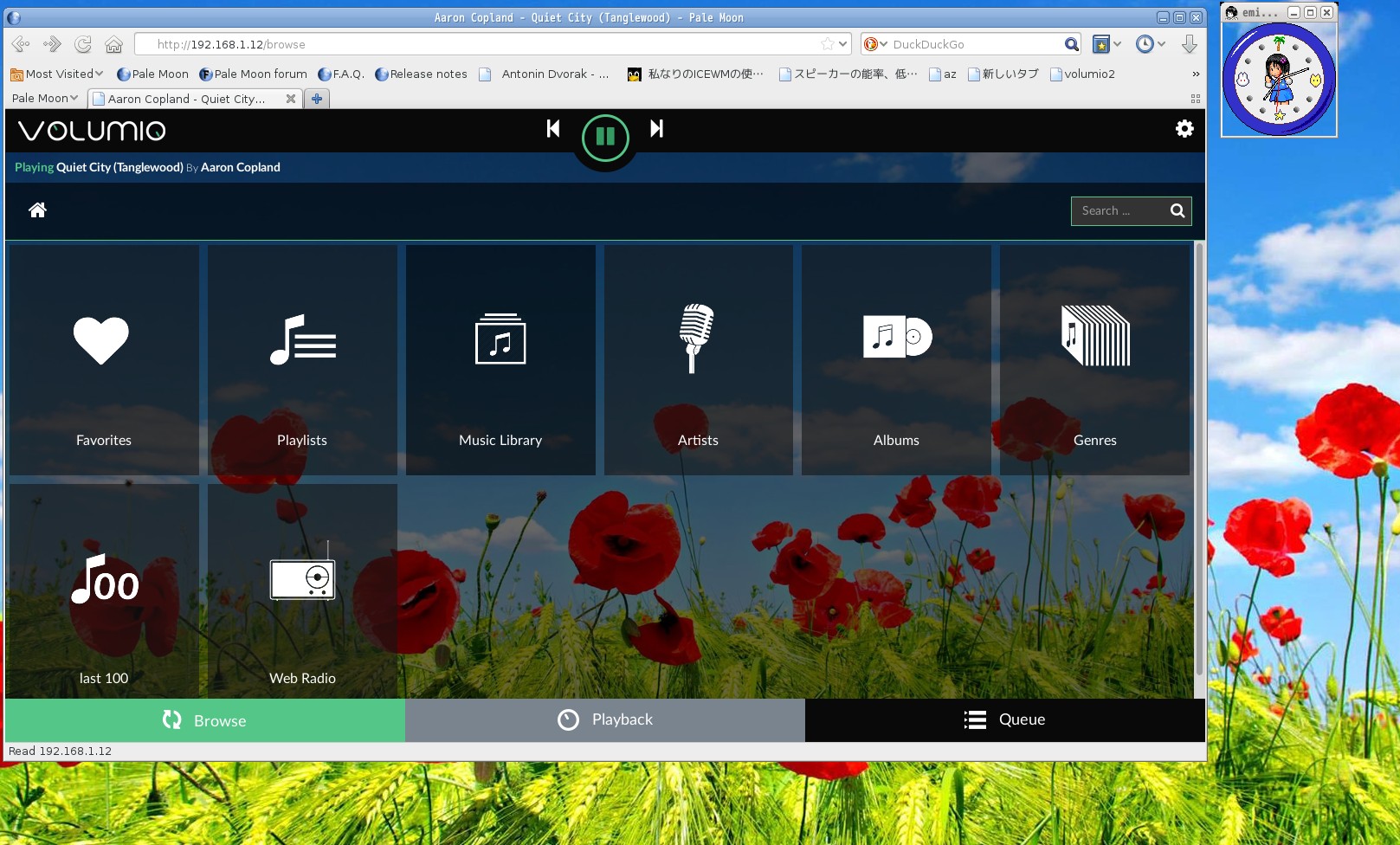 Menu of Volumio2 by volumio-2.245-2017-07-28-pi.img.zip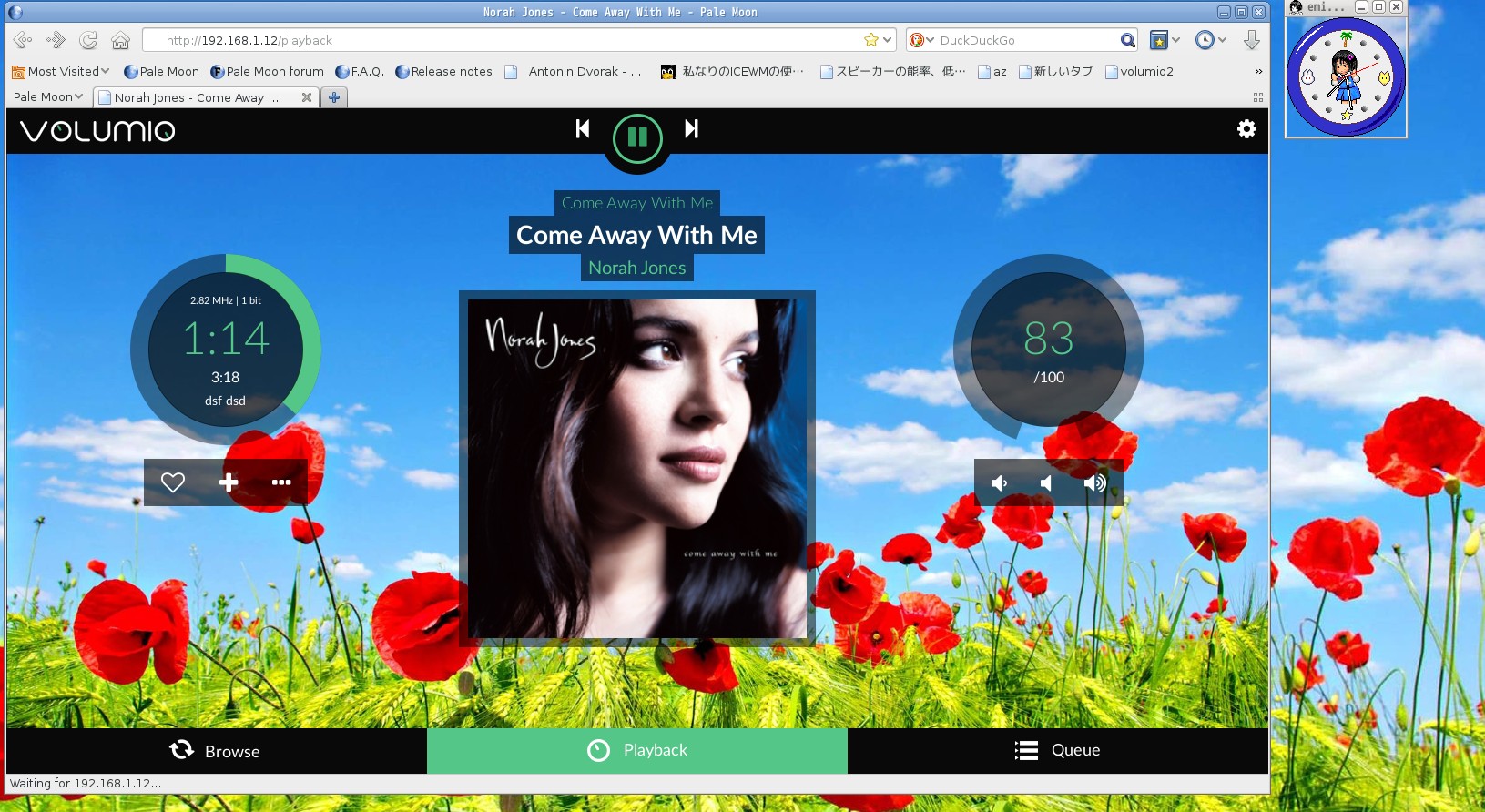 DSD Play by Volumio2 volumio-2.245-2017-07-28 but can not make ssh,software volume is enable now
Still can't access by ssh but nothing problem because do not use.
connectivity is very good.DSD plays good by DoP and slightly heavy than before.I think.and can use software volume control again.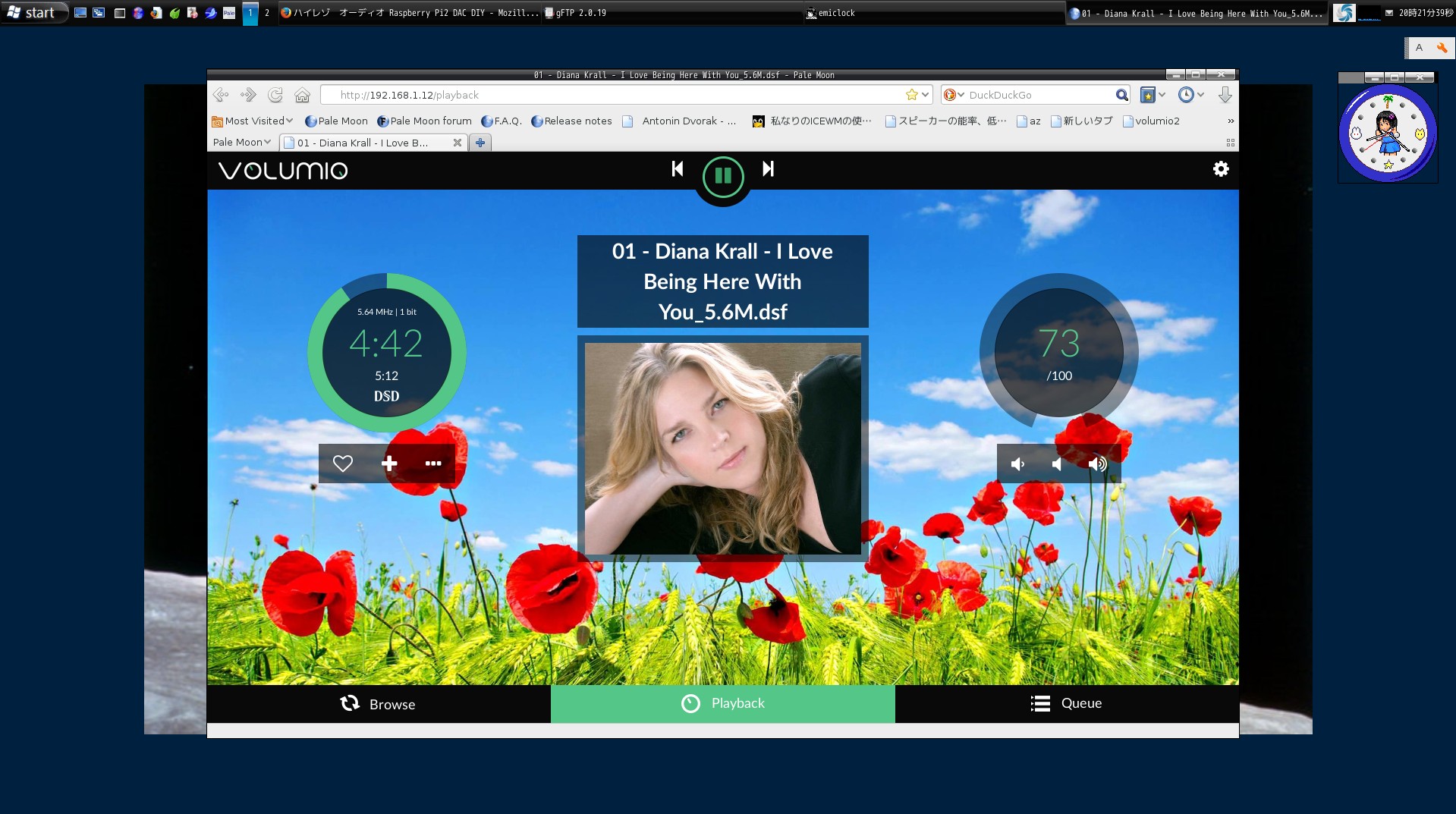 Plays 5.6 Mhz dsd file from SPDIF to home made DAC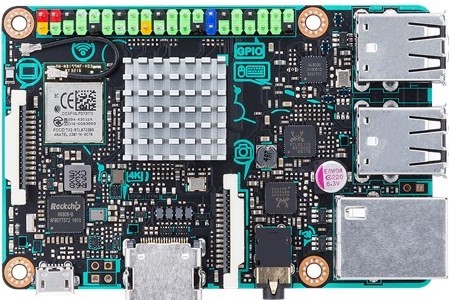 Thinker Board is twice of speed of Pi3 "They Say". By ASUS
ASUS said much better than low spec of x86. but I think does not exist low spec x86. Arm is Arm and ASUS ThinkerBoard does not have many future.
just like Pi3. Pi3 is possible by use 64bit , but ASUS can not use 64bit. if use old karnel and old x86 PC using Linux about speed is much better than ASUS.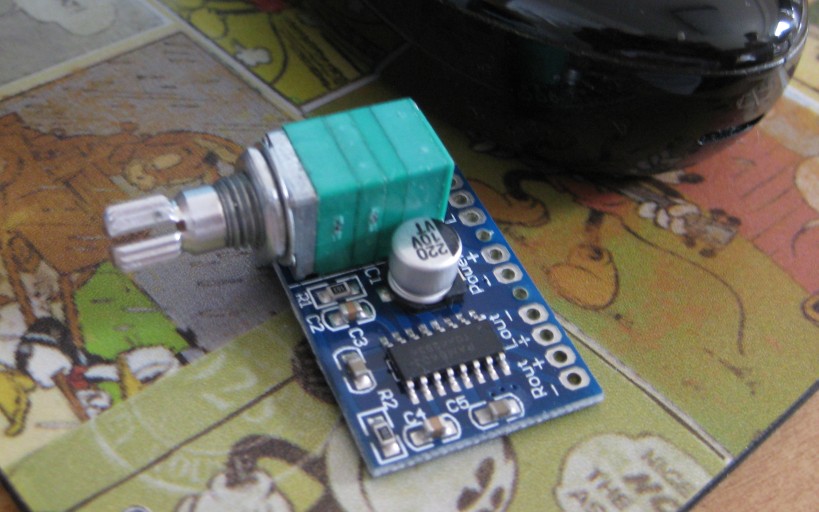 Small Digital 3W Amplifier mult use ,PAM8403 for anythings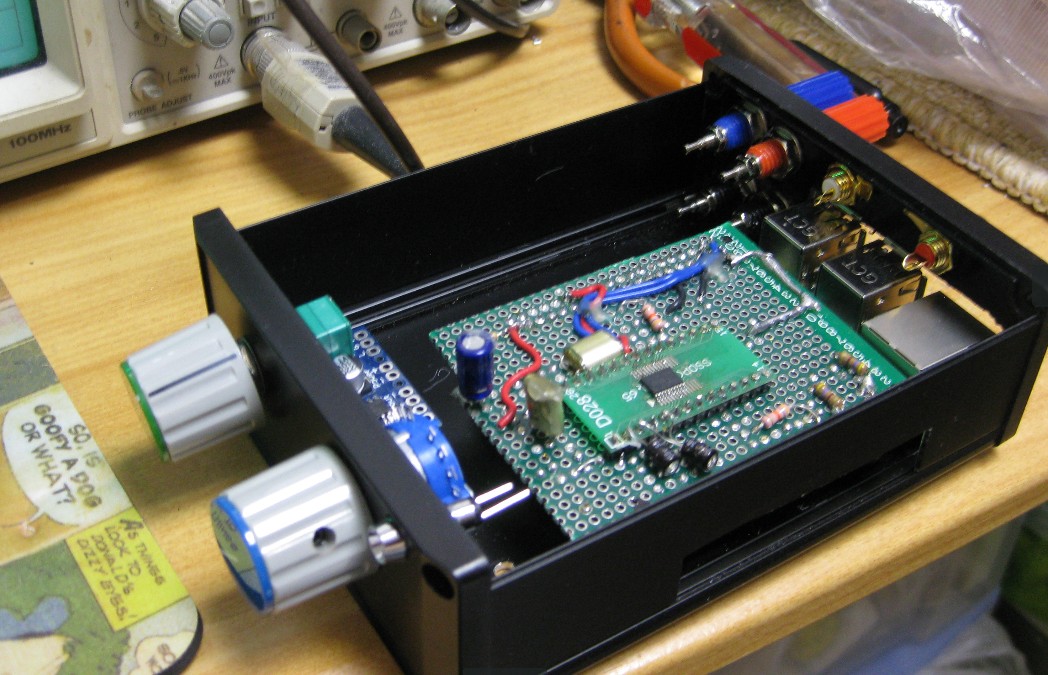 Raspberry pi 2 + 3W Amplifier ,quite Good. 2017 Aug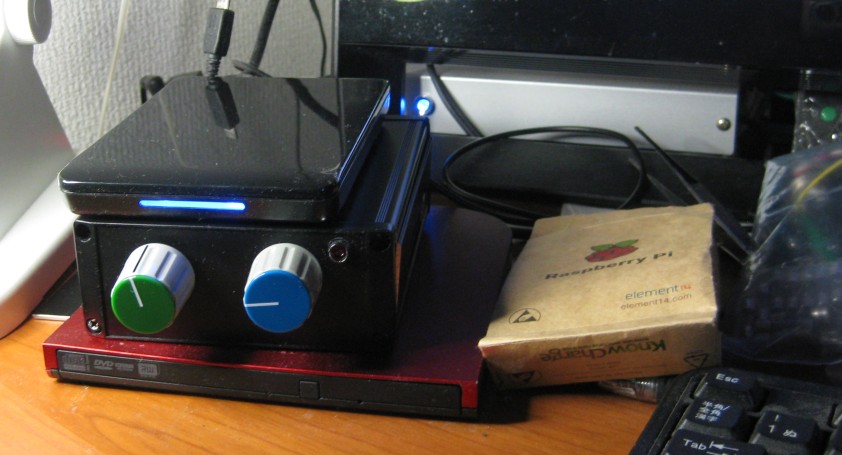 3W Amplifier and line out with RP2
volumio-2.246-2017-07-31-pi.img update of Volumio2 on 31st July issue does not get any sound so be careful to install
does not indicates dsd file just indicated "-" .why does not indicated "unstable".soft volumum and hard does not get sound.
so back to volumio-2.185-2017-06-03-pi.img better because from volumio-2.245-2017-07-28-pi.img. version does not indicated dsd files just indicated "-".
said "undefined" so "undefined" does not indicate name of files.from volumio-2.2XX-2017-XX-XX-pi.img. which are dsd,dsf,aiff etc.

91dB/m/w Speaker  can get sound enough,very nice sound getting
out side of Raspberry pi family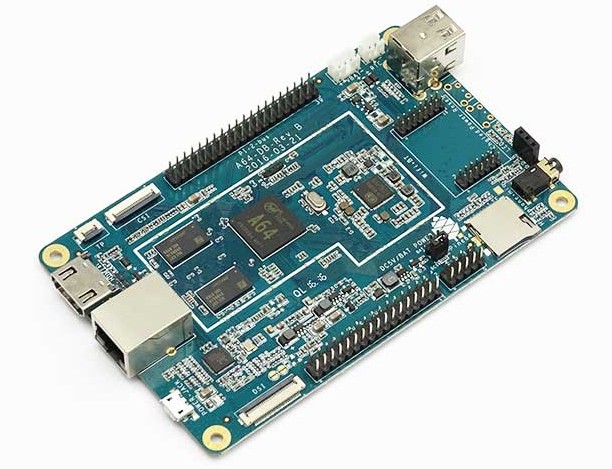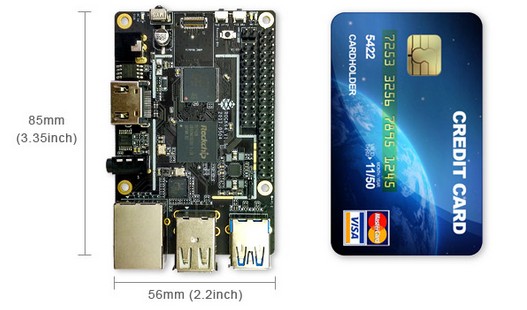 Rock64 is familly of Pine64 Spec is Rockchip RK3328 Quad-Core ARM Cortex A53 64-Bit Processor
they has Rock64 highend model .not very much different with Pine64 but good for mulutimedia and works Linux.
So Raspberry pi4 or pi5 are " I can predict that it will be the highest level Arm PC."or Should be...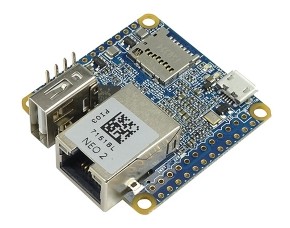 I do not know which is good but using 64bit processor.both of Cortex A53 64bit.pine64 is very similar one board PC of Pi3.
Nanopi Neo2 can connected ssh and USB port.Cortex A53 64bit is using,Raspberry pi3,Think board and Pine64.what's will be
Raspberry pi3 and pi2 are very much flexisible for experimenter's and DIY'er.because has many port.many information.
Raspberry Pi Foundation if would like to ,will be make new product as Raspberry Pi 4 ,,must be support 1000 G LAN and Wifi,BL
and Memory is more than 2 G Byte.add kind of Rock Processor. we like Raspberry Pi so ,,what to do ? We like raspberry pi.
By Raspberry pi Foundation I would like you to manufacture Raspberry Pi 4 even better.
I think that it is funny that one user has Raspberry Pi as well.
Let's listen to music more than things shapes and techniques
How to install ICEWM into Raspberry pi Linux
How to use ICEWM by Linux x86 x11 only Japanese



since 15th JAN 2015 Raspberry Pi B+ Music Server how to last up date 18th Aug 2017
How to build up Amplifier Single Ended Amplifier 2017 Sakura Chiba Japan